New Arrival Car aims to help Uber go electric
UK electric-vehicle start-up Arrival has revealed its latest project: a passenger car designed specifically with the ride-hailing market in mind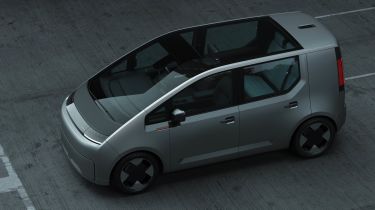 The UK-based electric-vehicle start-up Arrival has unveiled the Arrival Car – a people-carrier model designed in collaboration with, and for use by, ride-hailing services like Uber. The firm announced an agreement with the US company to develop a ride-hailing vehicle earlier in 2021 and has now revealed its initial design.
Arrival has until now been known for its bus, truck and delivery-van projects; this is its first passenger car. It says the Car "has been designed specifically for the ride-hailing industry to give the best experience for both drivers and passengers and bring clean air to urban environments where most ride-hailing mileage occurs."
It points to particular emphasis on visibility and comfort, claiming double the legroom of most other cars the same length. The company spent six months consulting with current Uber drivers to design the car, and their feedback will also be taken on board during the testing phase, which is set to begin shortly.
Tom Elvidge, Arrival's executive vice-president for vehicle platforms said: "Over the past six months, we have been working closely with Uber's drivers to create a vehicle specifically for the ride-hailing industry, and making it affordable, durable and great to look at.
"Electrifying ride-hailing will play a crucial role in reducing the emissions of vehicles in cities globally, providing a sustainable, clean, multi-modal transportation system for communities. We are keen on supporting drivers with this transition by developing the best possible product for ride-hailing that elevates the experience for both them and their passengers, making urban air clean in the process."
Jamie Heywood, Uber's regional general manager for northern and eastern Europe, added: "The reveal of the Arrival Car is an exciting moment for Uber drivers, who are switching to electric vehicles at a much faster rate than the mass market. This exciting new vehicle will support our commitment for all cars on the app in London to be fully electric by 2025, helping to drive a green recovery and clean up urban transport."
No exact technical details about the Car's performance, battery size, charging speeds or anticipated driving range have been shared yet, although it's expected to use technology under the metal that has already been developed for the Arrival van, truck and bus models. No expected date for its introduction to service has been given, either.
MINI Cooper Electric: pricing and specs for British-built electric supermini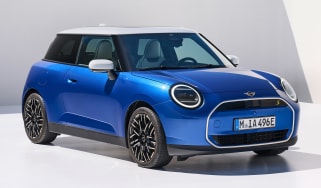 MINI Cooper Electric: pricing and specs for British-built electric supermini
MINI's latest electric hatchback introduces a revolutionary interior design, as well as larger batteries to provide a 250-mile range
DrivingElectric Awards 2024: the winners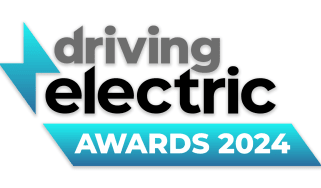 DrivingElectric Awards 2024: the winners
We celebrate the very best products in the EV world
The Kia EV9 is DrivingElectric Car of the Year 2024
The Kia EV9 is DrivingElectric Car of the Year 2024
Kia's new electric flagship wins big at DrivingElectric's annual awards ceremony