Million-dollar Aston Martin DB6 electric conversion unveiled by Lunaz
A limited number of Aston Martin DB4 and DB5 zero-emissions conversions from the Silverstone-based company are also available
British classic-car electrification company Lunaz has announced a limited run of restored, re-engineered and electric-converted Aston Martin DB6s, as well as conversions of the earlier DB4 and DB5 models.
During the restoration process, the original powertrain is carefully removed and stored on behalf of the car's owner, before the chassis is prepped for electrification. Each DB6 is then fitted with a modular electric powertrain developed in-house by Lunaz. Range is expected to be around 255 miles and rapid charging will be standard.
The reimagined DB6s also feature upgraded brakes, suspension and steering, while the cabin includes a modern infotainment setup, air-conditioning, sat nav and wi-fi. Potential customers can apply now, with prices expected to exceed $1 million (£730,000) before taxes. Deliveries will begin in 2023, and the converted DB6s will be available in both left and right-hand-drive configurations.
Lunaz's conversions see each car taken down to the bare metal before going through a concours-standard restoration process. As a result, customers have plenty of scope to customise their cars, from more classic approaches to more contemporary methods, such as the use of sustainable materials throughout the cabin. The latter includes carpets woven from fishing nets recovered from the sea. According to Lunaz, this matches more traditional lambswool in terms of comfort and tactile quality.
As well as the DB6, Lunaz is also open to building a limited number of electric Aston Martin DB4s and DB5s. Prices for these conversions have not been disclosed, but are available on application.
Aston Martin is the latest British automotive brand Lunaz has worked on; it also offers electric-converted Bentley Continentals, Rolls-Royce Silver Clouds and early Rolls-Royce Phantom conversions, along with the Jaguar XK120 sports car and original Range Rover.
Volvo EX30 electric SUV undercuts Vauxhall Mokka Electric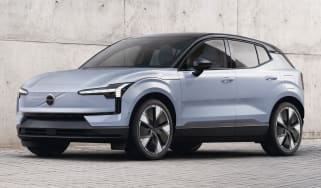 Volvo EX30 electric SUV undercuts Vauxhall Mokka Electric
Volvo has revealed its smallest electric car which boasts a range of up to 298 miles
New electric cars coming in 2023 and beyond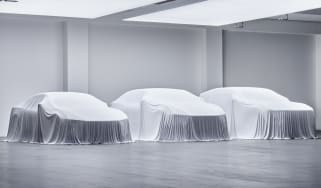 New electric cars coming in 2023 and beyond
With electric cars making up an ever-increasing proportion of sales, the industry is working flat out to launch new models – here's what's on the way …
Peugeot e-2008 facelift is now on sale with more electric range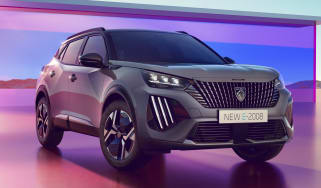 Peugeot e-2008 facelift is now on sale with more electric range
The updated e-2008 SUV gets a refreshed look and a 252-mile range