New Ford electric car due in 2023 as focus turns to EVs
Next electric car from Ford will be a small SUV built on Volkswagen underpinnings and likely share the Mach-E's Mustang influence; all Fords to have a plug by 2026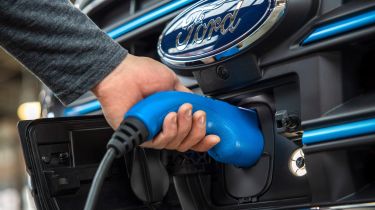 Ford is set to introduce its next electric car for the European market in 2023, following on from the 2020 launch of the Mustang Mach-E. The new car will be built at the brand's Cologne factory in Germany following a substantial modernisation of the facility to suit electric-car production. It's expected to use Volkswagen's 'MEB' electric-car platform (which underpins the ID.3 hatchback) as part of a deal between the two manufacturers.
The news came in February 2021, at the same time Ford confirmed that by mid-2026, all of its cars in Europe will be "zero-emissions capable", using either pure-electric or plug-in hybrid power. A move to pure-electric cars only will be made by 2030.
The new car is expected to be a small SUV that'll be styled to fit in with the larger Mustang Mach-E, taking similar design cures from the Mustang sports car. It's expected to have similar proportions to the ID.3 it'll share a platform with, albeit with a more SUV-like body. Officially, Ford has described the car as the "company's first European-built, volume all-electric passenger vehicle for European customers".
Judging by the ID.3's dimensions, Ford's effort should be roughly Ford Puma-sized when it arrives on sale. This will leave space in the brand's range between the new car and the existing Mach-E; prices should sit somewhere around the £30,000-£40,000 mark.
The use of the MEB platform will mean that Ford will also get Volkswagen's battery and electric motor technology. A choice of 58 and 77kWh batteries is therefore likely, with electric motor outputs of 143 or 201bhp. The new model will need a range of between 250 to 300 miles to keep up with its rivals built using the same mechanical underpinnings.
In late 2019, Ford of Europe's chief designer Murat Gueler told us that Mustang design influences were likely to appear on a smaller electric Ford model: "The Mustang influence wasn't considered until an earlier direction with the car wasn't really working," he confirmed. "Once we introduced Mustang as inspiration, it came together quickly. We're really excited by what this brings to the electric car, and yes we have already talked about expansion, to some sort of family."
New Ford electric-car platforms in the US
While Ford is collaborating with Volkswagen to produce its next European electric models, its zero-emissions efforts in the US will be underpinned by two new platforms developed in-house.
The first is a rear-wheel-drive/all-wheel-drive flexible architecture that'll sit under future compact and full-size vehicles, including two and three-row SUVs, vans and pickup trucks. The second platform will be for Ford's next-generation large pickup trucks and utility vehicles.
Only the former is likely to be used for Fords sold in Europe, but even that isn't certain in light of the tie-up with Volkswagen mentioned above. Ford has just announced the lifestyle and commercial versions of its F-150 Lightning electric pickup truck for the US market, and a fully electric Transit will arrive in the UK in 2022.
Top 10 best luxury electric cars 2022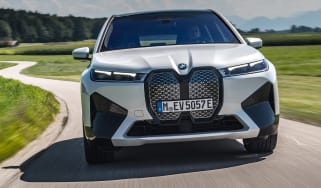 Top 10 best luxury electric cars 2022
From Audi to Tesla, here are our top picks of the most luxurious zero-emissions motoring options on the market right now
Top 9 best small electric cars 2022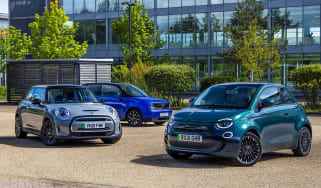 Top 9 best small electric cars 2022
Small electric cars make a lot of sense for commuting, city life and saving big on running costs. We pick out the best ones to buy in the UK right now
How much is the Benefit-in-Kind company-car tax on an electric car?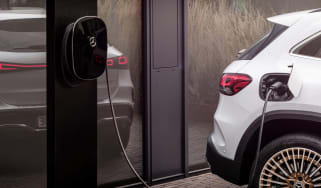 How much is the Benefit-in-Kind company-car tax on an electric car?
The company-car tax, or BiK, on electric cars is 1% during the 2021/22 financial year and will rise to just 2% in 2022/23, making a zero-emissions veh…