First look at new Ford electric SUV ahead of 2023 reveal
The as-yet-unnamed EV is expected to debut in March and will be built on the same platform as the Volkswagen ID.4 SUV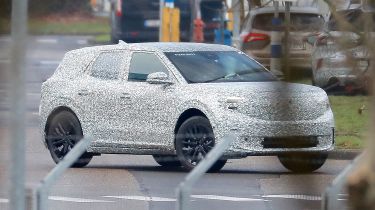 The reveal of Ford's next electric SUV, and the follow-up to the Mustang Mach-E, is right around the corner, but we've got a sneak peek at the new "medium-sized crossover" designed to rival the Skoda Enyaq iV, Nissan Ariya and Hyundai Ioniq 5.
The as-yet-unnamed EV's boxy, slightly square-jawed shape is unlike anything in Ford's current UK line-up. Instead, it bears a closer resemblance to the Ford Bronco, Bronco Sport and Explorer SUVs that are currently sold in North America – the bluff front end in particular. 
Speaking of which, Martin Sander, who is in charge of Ford's electric-car strategy, revealed part of the car's front design end in December last year. The photo he shared on social media shows a contrasting lower bumper, black plastic cladding, aerodynamic wheels, and a part of the L-shaped headlight cluster also shown in Ford's official teaser images.
The new electric SUV will be built at Ford's Cologne factory in Germany and sit on the Volkswagen MEB platform used by VW's ID.3 hatchback, ID.4 SUV and many more, thanks to an agreement between the two companies signed several years ago.
Ford has previously said its medium-sized crossover will seat five people and be capable of up to 311 miles on a charge – suggesting it'll be offered with the same choice of 58 and 77kWh battery sizes as its Volkswagen cousins. The platform allows both rear-drive and four-wheel drive setups, with power outputs between 146bhp and 295bhp; the latter being reserved for VW's current crop of high-performance EVs.
Ford has announced plans to launch three electric SUVs by 2024, including a "sports crossover" which we don't yet know the name of either. We do know that it will also use Volkswagen's MEB underpinnings and be built in Cologne, Germany. The final model is a zero-emissions version of its hugely popular Puma compact SUV that'll roll off the same Romanian production line as the existing petrol-powered model.
"Our march towards an all-electric future is an absolute necessity for Ford to meet the mobility needs of customers across a transforming Europe," said Stuart Rowley, the chairman of Ford Europe. "It's also about the pressing need for greater care of our planet, making a positive contribution to society and reducing emissions in line with the Paris Climate Agreement."
While Ford is collaborating with Volkswagen to produce its European electric models, its zero-emissions efforts in the US will be underpinned by two new platforms developed in-house.
The first is a rear-wheel-drive/all-wheel-drive flexible architecture that'll sit under future compact and full-size vehicles, including two and three-row SUVs, vans and pickup trucks. The second will be for large pickup trucks like the F-150 Lightning. Only the former is likely to be used for Fords sold in Europe, but even that isn't certain in light of the tie-up with Volkswagen.
New XPeng G9 electric SUV: prices, specs and range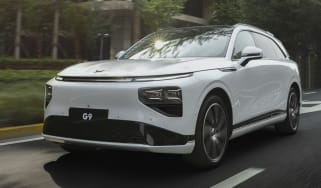 New XPeng G9 electric SUV: prices, specs and range
Fisker PEAR: first-look at £25,000 electric city car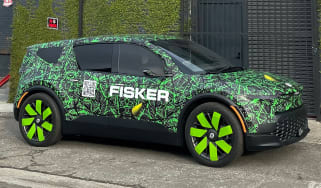 Fisker PEAR: first-look at £25,000 electric city car
Top 10 best electric SUVs 2023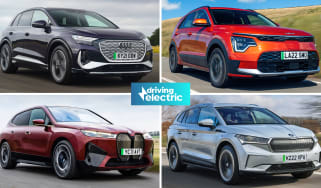 Top 10 best electric SUVs 2023
Electric SUVs combine style and practicality with low running costs, making them a very popular choice in the UK. Here are our top 10 favourites to bu…
Polestar 2 now with 395-mile range and faster charging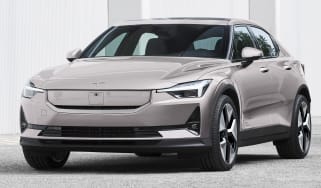 Polestar 2 now with 395-mile range and faster charging
The Tesla Model 3 rival gets major updates for the 2024 model year; order books open now, with prices starting from £44,950