Ferrari electric car: Maranello's first EV arriving in 2025
Company predicts that by 2026, 60% of its line-up will be electrified, featuring either hybrid or fully electric power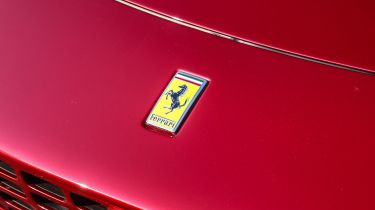 Ferrari has reiterated that its first fully electric model will be unveiled in 2025 and that its first EV will provide the "driving emotions and the thrills of a true Ferrari".
No technical details about the Italian brand's first zero-emissions model have been released, and neither has a name. But chief R&D officer Ernesto Lasalandra revealed at its Capital Markets Day that Ferrari plans to "design, craft and assemble" its own electric motors and battery modules in a new facility at its Maranello base.
Ferrari won't produce the individual cells that make up these batteries, but Lasalandra argued this will allow the brand to constantly source cutting-edge battery chemistries. He added that some components from Ferrari's F1 team hybrid engine programme will be adapted for use in the firm's roadgoing electric powertrains.
The handcrafted battery modules will be integrated directly into the chassis of the car, with the aim of reducing weight, increasing performance and creating a "unique driving experience", says Ferrari. Lasalandra also revealed that his team is working on a "sound signature" for Ferrari's EVs. "They will have different signatures, but they will both stir up feelings and emotions," he said.
Ferrari plans to launch a total of 15 new models between 2023 and 2026, including its first EV, the V12-powered Purosangue SUV, another supercar and a series of ultra-exclusive cars. But the company is also looking beyond hybrids and EVs. According to Lasalandra: "the powertrain offering will become wider in the future… including electric, hydrogen and alternative technologies".
At the same event, Ferrari CEO Benedetto Vigna said the company expects roughly 5% of its sales will be EVs by 2026, presumably after the first year of the as-yet-unnamed model being available. By 2026, 60% of the line-up will be electrified, with either hybrid or fully electric power. Vigna stated that: "by 2030, we are then targeting 20% of our offering to be ICE, 40% hybrid and 40% fully electric."
To date, Ferrari has launched six hybrid models. The first two were the LaFerrari hypercar and its convertible counterpart, although neither offered pure-electric running. Its first plug-in hybrids were the SF90 Stradale and SF90 Spider, which Ferrari followed up with the significantly less expensive 296 GTB coupe and 296 GTS drop-top. The brand is also returning to the Le Mans 24 Hours in 2023 with a hybrid-engined Hypercar racer.
Electric Renault 5: prices, 2024 launch date and teaser images of the MINI Cooper rival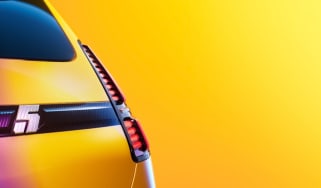 Electric Renault 5: prices, 2024 launch date and teaser images of the MINI Cooper rival
New Fisker Ocean Sport washes up in the UK: £36k for a 288-mile range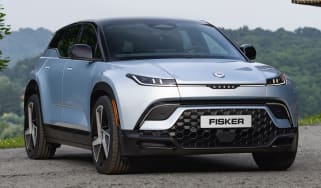 New Fisker Ocean Sport washes up in the UK: £36k for a 288-mile range
American EV startup Fisker has just launched its entry-level Ocean SUV in the UK, with a range of up to 288 miles
First contact: facelifted Kia EV6 will look even more like a UFO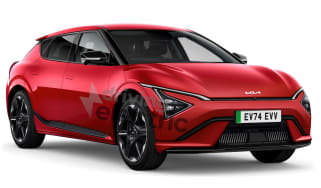 First contact: facelifted Kia EV6 will look even more like a UFO
Kia is readying an update for the EV6 crossover, which is set to include a new face and tech from the larger EV9
Big price cut: Electric Renault Megane prices slashed in time for Christmas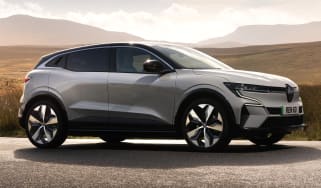 Big price cut: Electric Renault Megane prices slashed in time for Christmas
Renault Megane E-Tech gets a price drop of up to £3,500, bringing the starting price to just £34,495