Ferrari electric car: first zero-emissions model confirmed for 2025
Chairman John Elkann has confirmed at the company AGM that the first electric Ferrari will arrive in 2025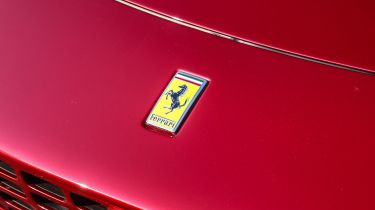 Ferrari has officially confirmed it'll launch its first fully electric model in 2025. Talking to shareholders at the Italian brand's AGM, company chairman John Elkann said: "We are continuing to execute our electrification strategy in a highly disciplined way".
"And our interpretation and application of these technologies both in motorsport and in road cars is a huge opportunity to bring the uniqueness and passion of Ferrari to new generations. We are also very excited about our first all-electric Ferrari that we plan to unveil in 2025. You can be sure this will be everything you dream the engineers and designers at Maranello can imagine for such a landmark in our history."
No further details of the electric model have been released, but the announcement marks a change in policy for the company: now-departed former CEO Louis Camilleri was reported saying as recently as November 2020 that the company wouldn't embrace full electrification in his lifetime.
Elkann added that the search for Camilleri's replacement as CEO was continuing, saying: "We are making good progress towards a shortlist of very strong candidates who have all the right qualities, including importantly the technological capabilities, to lead our company."
The chairman promised a major update from the new leadership team on Ferrari's future in 2022: this is expected to be the launch date of the comapny's Purosangue SUV. In the interim, three more new models from the company are anticipated.
While the LaFerrari hypercar employed hybrid technology, it offered no pure-electric running capability. Ferrari has only recently launched its first plug-in hybrid model, the SF90 Stradale and its open-top variant. The brand is also making a return to the Le Mans 24 Hours in 2023 with a hybrid-engined hypercar racer.
New 2022 Ferrari 296 GTB plug-in hybrid supercar unveiled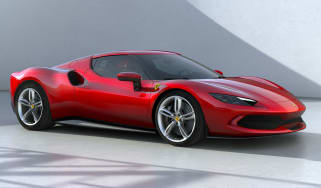 New 2022 Ferrari 296 GTB plug-in hybrid supercar unveiled
Top 10 best seven-seater electric and hybrid cars 2021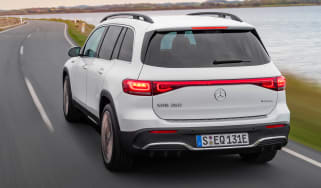 Top 10 best seven-seater electric and hybrid cars 2021
If the regular crop of electrified SUVs and family cars don't provide enough practicality for you, then take a closer look at the range of electric an…
EV36Zero and Nissan's road to carbon neutrality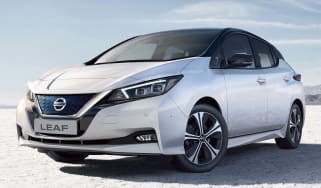 EV36Zero and Nissan's road to carbon neutrality
How the EV36Zero hub in Sunderland is set to take Nissan a step closer to its sustainability goals
Top 10 best luxury electric cars 2021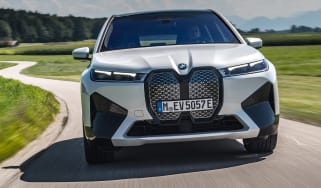 Top 10 best luxury electric cars 2021
From Audi to Tesla, here are our top picks of the most luxurious zero-emissions motoring options on the market right now