OPINION: Is the Citroen Ami a step backwards for electric cars?
Citroen has announced the ultra-compact Ami will be making its way to British shores, and despite its clown-car proportions, we should take its arrival seriously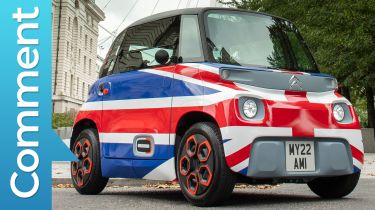 It's very easy to think of the Citroen Ami as yet another comedy electric car – on the same plane as the infamous G-Wiz or the (doorless as standard) Renault Twizy. Hell, with a range of 46 miles and 8bhp on tap, combined with plastic bodywork and a squared-off designed that makes the Ami resemble a heavily compacted Portaloo, you'd be forgiven for questioning why 12,000 people in the UK – actively, in sound mind and body – registered their interest for what looks like an electrified pet carrier. I'm fairly sure if I parked one outside my house on bin day, it would be mistakenly recycled by the council.
Electric cars in 2021 are capable of some stupendous feats, from the Lucid Air's 500 miles on a charge to the Hyundai Ioniq 5 – an ordinary electric family car – recharging at the same speed as the circa-£100,000 Porsche Taycan. We've come a very long way since the G-Wiz arrived in 2001, so is the Citroen Ami actually a huge step backwards? Another round of ammunition for sceptics looking to hold back the serious and rapid adoption of electric cars ahead of the 2030 ban on the sale of new petrol and diesel models?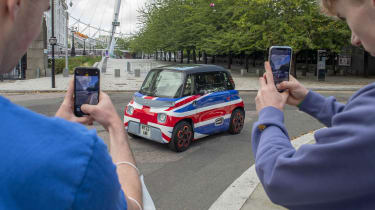 Perhaps not: in fact, there's a very strong case to be made for this bizarre micro-EV. Not in terms of driving pleasure, comfort, practicality or even usability – as our full review of the Ami establishes.
But instead, as Eurig Druce, Citroen UK's managing director and one of the people who pushed for the electric quadricycle to be sold in the UK, has said: "I would love to see collections of Amis on street corners, where it could become the norm not to get an Uber, but to get an Ami."
It's when you consider the Ami like this – as an alternative to the ranks of bikes and e-scooters you can now rent for a short time in cities like London, rather than as rival to 'proper' cars – that you begin to understand why people are so enthralled by the French brand's little bundle of joy. And this isn't just a theoretical notion: you can currently rent an Ami from as little as 26 cents (22 pence) per minute on Citroen's 'Free2Move' initiative, which is up and running in France.
I'd certainly rather arrive at the office or to meet up with friends relatively fresh after a drive in an Ami, rather than sweating and panting like a St Bernard after a stressful stint on a Boris Bike. And for all my criticism of its proportions and design, I can't argue that climbing out of an Ami makes you look as suave as 007 in comparison to making an entrance on an e-scooter.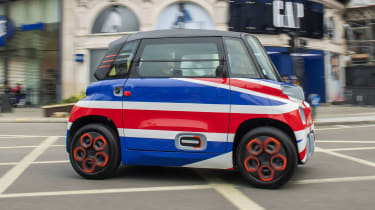 However, there's a significant caveat to the Ami's potential to be a green set of wheels for a lot of people. In the UK, you'll need a full driving license to take it out on the road, unlike in Europe, where teens from ages 14 and up can happily drive the dinky French EV about.
Partnership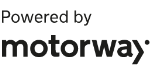 Need to sell your car?
Find your best offer from over 5,000+ dealers. It's that easy.
To what extent this requirement will limit access to the Ami, I can't predict, but this could be the Citroen's greatest flaw – and remember, we're talking about a 2.41-metre long electric car that can't go further than 46 miles on a charge. As a result, the Ami doesn't have the same potential to be accessible and clean personal transport for a lot of people as it does in those countries where younger drivers can use them regularly.
However, if Citroen or some third party is able to establish a network of Amis (and chargers for them) on the streets of London and other big cities, as has been done with bikes and scooters, then perhaps the Ami can retain its position as an interesting but not totally laughable alternative to cramped, often unreliable public transport or weather-vulnerable bikes and scooters. If so, I think the Ami has some serious potential to win over a lot of hearts when it crosses the channel next year.
New Fisker Ocean Sport washes up in the UK: £36k for a 288-mile range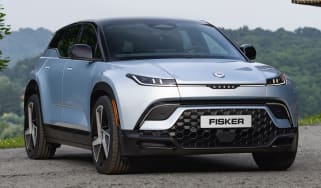 New Fisker Ocean Sport washes up in the UK: £36k for a 288-mile range
American EV startup Fisker has just launched its entry-level Ocean SUV in the UK, with a range of up to 288 miles
First contact: facelifted Kia EV6 will look even more like a UFO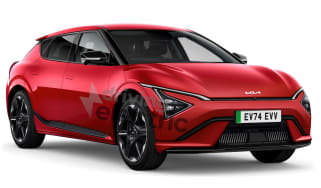 First contact: facelifted Kia EV6 will look even more like a UFO
Kia is readying an update for the EV6 crossover, which is set to include a new face and tech from the larger EV9
Big price cut: Electric Renault Megane prices slashed in time for Christmas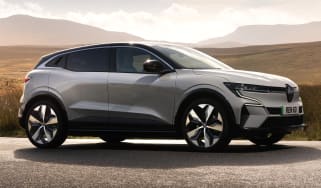 Big price cut: Electric Renault Megane prices slashed in time for Christmas
Renault Megane E-Tech gets a price drop of up to £3,500, bringing the starting price to just £34,495