DrivingElectric Awards 2019: category winners
The 2019 DrivingElectric Awards celebrate the best hybrid, plug-in hybrid and electric cars in the business. These are the winners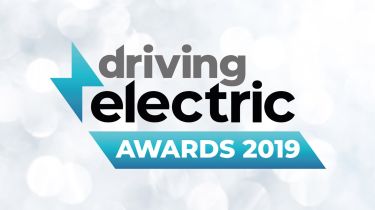 DrivingElectric was founded on the belief that electrified vehicles – namely, hybrids, plug-in hybrids and pure electric cars – are the future of motoring.
And with the car industry making great strides with these new and exciting technologies, it's the perfect time to celebrate the very best of these cars on the market right now.
Taking in everything from compact electric cars to large plug-in hybrids, these awards recognise the raft of electrified vehicles that have flooded our roads this year.
To choose each category winner, DrivingElectric's judging panel considered a wide range of factors, such as practicality, performance, running costs, overall value for money and many more besides.
So without further ado, these are the DrivingElectric Awards winners for 2019…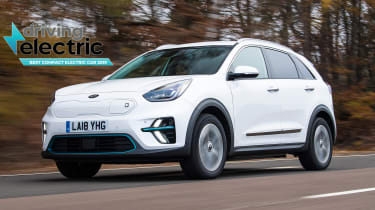 Best compact electric car: Kia e-Niro
The Kia e-Niro is a fighter on all fronts. Its big selling point is a 300-mile range from its 64kWh battery, but in truth the e-Niro's capabilities go way beyond how far it can travel. With a large boot and bundles of practicality, it's an ideal family car, and its intuitive interior layout is complemented by effective on-board technology that lets you get the most out of it The Kia e-Niro is keenly priced, too, making it a real contender for everyday buyers.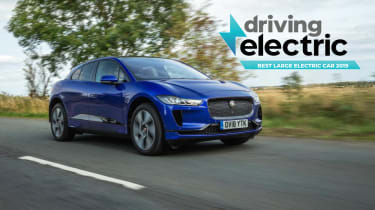 Best large electric car: Jaguar I-Pace
As Jaguar's first electric car, the I-Pace is a staggering machine. On its first attempt, the brand has built a premium executive car that combines long range with endless desirability and terrific driving dynamics; no mean feat for a large SUV. A 90kWh battery provides 298 miles of range and with 396bhp on tap, the I-Pace is fast, too: 0-62mph takes 4.8 seconds. In a class dominated by Tesla for years, the I-Pace is an emphatic statement of intent.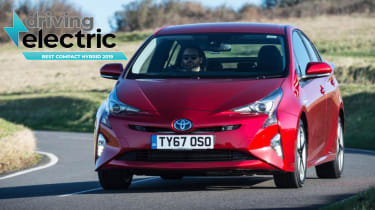 Best compact hybrid: Toyota Prius
Few manufacturers have as much experience with hybrids as Toyota, so it should come as little surprise that the fourth-generation Prius is so good. Its 1.8-litre petrol-electric system is very cheap to run thanks to fuel economy of up to 83.1mpg, and the Prius boasts superb usability and generous passenger space, too. The Toyota Prius really is the whole package.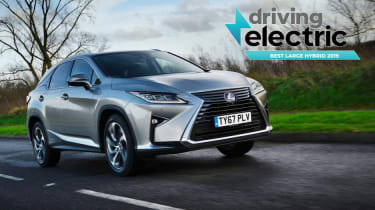 Best large hybrid: Lexus RX
If you're hunting for luxury and relaxation on the road, look no further than the Lexus RX 450h. Powered by a 3.5-litre V6 petrol engine in conjunction with an electric motor, the fourth-generation model of the popular SUV uses hybrid technology to offer punchy performance as well as great economy. But it's comfort that impresses the most: a smooth drive, spacious interior and a generous helping of standard equipment make the RX an excellent choice. The dramatic styling is a bonus, too.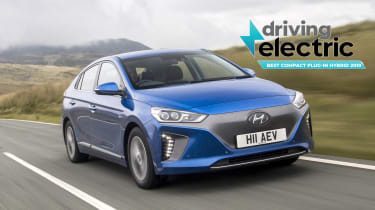 Best compact plug-in: Hyundai Ioniq Plug-In
A brilliant plug-in hybrid needs to excel in all areas, and there's no better PHEV right now than the Hyundai Prius Plug-In. Electric range of up to 39 miles – courtesy of a 8.9kWh battery – is more than enough to cover most commutes, and the 1.6-litre petrol engine is a consummate performer on longer journeys. Relaxing to drive, practical enough for family life and great value, the Hyundai Ioniq Plug-In deserves all the plaudits it gets.
Partnership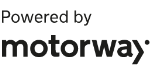 Need to sell your car?
Find your best offer from over 5,000+ dealers. It's that easy.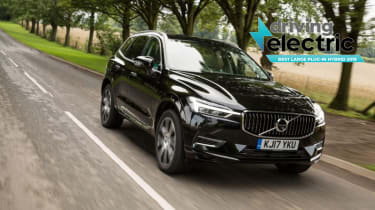 Best large plug-in: Volvo XC60 T8
If comfort, space and fuel economy are top of your plug-in wishlist, then the Volvo XC60 T8 delivers all of these in spades. A 10.4kWh battery is good for up to 28 miles' zero-emissions range, after which the 2.0-litre engine – working with an electric motor – supplies a mighty 385bhp. So performance in this mid-size premium SUV is never a concern, and neither is passenger comfort: the interior is as classy as they come, making every journey a special occasion. Volvo has nailed it with the XC60 T8.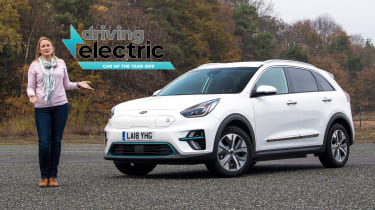 DrivingElectric Car of the Year: Kia e-Niro
The Kia e-Niro does what few electric cars have done before: deliver long-range, zero-emissions driving at an extremely affordable price. Only a short time ago, 300 miles of electric range could only be achieved by a handful of luxury models, out of reach for the majority of motorists. Not anymore. The package offered by the e-Niro has the potential to become one of the first electric cars that can genuinely be described as 'for the masses'. With the age of electrification approaching, the e-Niro is a car of its time. Which is why it's our 2019 Car of the Year.
Tesla Model 3 facelift will be a double-edged sword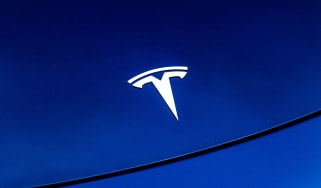 Tesla Model 3 facelift will be a double-edged sword
Tesla's updated EV will have an improved interior, greater range and a more affordable price – as well as one unfortunate drawback
Electric Ford Puma could become the UK's best-selling EV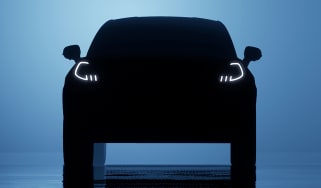 Electric Ford Puma could become the UK's best-selling EV
The Ford Puma EV is set to arrive in 2024 with a range of over 200 miles and a tweaked exterior design
Vauxhall Astra Electric: price, range and video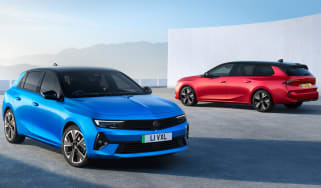 Vauxhall Astra Electric: price, range and video
The new Astra Electric shares its parts with the Peugeot e-308, with first deliveries due soon