The government needs to do more to support an all-electric future in 2035
Associate Editor Vicky Parrot reckons the government needs to do a lot more than just set targets when it comes to making the electric-car transition happen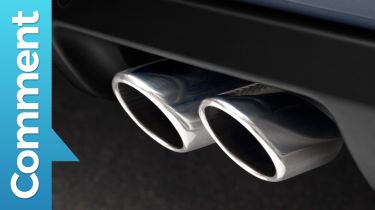 As you may have seen, the UK government wants to ban sales of new petrol and diesel-engined cars from 2035, rather than 2040 as it previously stated in 2017. Not only that, but hybrid and plug-in hybrid cars, such as the Toyota Prius and Volkswagen Passat GTE, are also now to be included in the ban.
Ultimately, the fact that the government is putting such emphasis on the UK's environmental impact and carbon production is great news. There is nothing more urgent in the global scheme of things. And nobody knows better than us how versatile and enjoyable the electric car can be, and how easy it can be to live with if you have the right lifestyle. 
But what about the scores of motorists who don't feel remotely ready or able to go electric, and the manufacturers who are already facing potentially crippling CO2 fines on top of rising manufacturing costs in an uncertain economic time? Well, it's hard not to feel like the government itself needs to be doing more than simply piling the pressure on.
For a start, the UK's charging infrastructure is improving quickly, but it's far from perfect. With the notoriously unreliable Ecotricity chargers still dominating motorway services, and with so many question marks over the future of the plug-in car grant and even over how quickly Benefit-in-Kind costs for electric cars will rise (as they inevitably must), the uncertainty is more damaging than anything.
For all that, I do believe it is possible for the UK's new-car market to transition to fully electric, and even hydrogen vehicles, by 2035. But for the government to suggest moving the goalposts so drastically, without clearly offering additional support in terms of the infrastructure and tax that's critical for the transition seems more than a little crass.
Those aren't the only ways that the government could support the rise of electric vehicles. How about some financial support and encouragement for a battery recycling and repurposing plant in the UK? That would be a huge step to sustainable management of waste and second-life batteries, which are difficult to transport to specialist plants that already exist in Scandinavia and on mainland Europe. 
And how about focusing a little more on some of the other big polluters? Cruise ships are cripplingly bad for the sulphur they produce, as well as the CO2, and that's before you consider the emissions from cargo ships. Production, transport and recycling or disposing of clothing – as well as the rise of fossil-fuel based fibres such as polyester – also makes fashion one of the biggest polluting industries. 
So yes, for the government to suggest a ban on petrol and diesel cars by 2035 is both good and bad news. I only wish it came together with more emphasis on other areas of industry that are rarely put under the spotlight, and also with well thought-out additional policies that might make the buying public feel less forced into electric cars. 
After all, nobody knows better than us here at DrivingElectric just how enjoyable, and even rather liberating, life with an electric car can be. It doesn't need to be all woe and taxes; they really are cleaner, quieter and often better to drive than everyday petrol or diesel alternatives. 
Partnership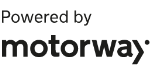 Need to sell your car?
Find your best offer from over 5,000+ dealers. It's that easy.
But there's much to do to improve the infrastructure that the electric car relies on, and upping the government funding for kerbside chargers as happened recently isn't nearly enough on its own.
So if you're listening, Boris – a 2035 deadline might just work, but you've got a lot of work to do and a lot of government money to find to make it happen.
Electric Renault 5: prices, 2024 launch date and teaser images of the MINI Cooper rival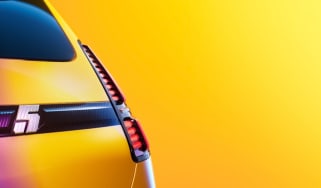 Electric Renault 5: prices, 2024 launch date and teaser images of the MINI Cooper rival
New official teaser pictures for Renault's electric supermini confirm the 5's reveal in February 2024
Big price cut: Electric Renault Megane prices slashed in time for Christmas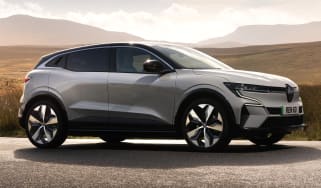 Big price cut: Electric Renault Megane prices slashed in time for Christmas
Renault Megane E-Tech gets a price drop of up to £3,500, bringing the starting price to just £34,495