'Mobile charging vans could reduce the need for home charging'
NIO has shown how mobile charging vans can support electric cars in Chinese cities, so why not adopt the system here?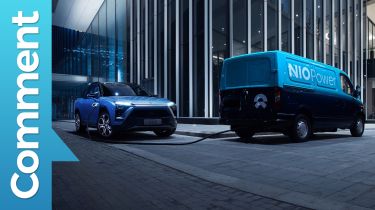 I had a chat with a man from NIO the other day; the Chinese electric-car manufacturer that hit the headlines when its bonkers EP9 track car became the fastest electric car to lap the Nürburgring.
The thing is, while the EP9 has been good for grabbing the spotlight, what NIO is doing for the electric car infrastructure in China is far more interesting, and potentially very relevant to issues we face in the UK (where NIO is yet to confirm it will sell cars, although it has confirmed a European offensive within the next few years).
For a start, in China many people don't have a driveway or the ability to install a home wallbox charger. Sound familiar? It certainly will if you live in a major UK city and aren't a hedge-fund manager, footballer or rock star, as it will for plenty of other apartment-dwellers – in and outside of our big cities – besides.
One of the solutions that NIO has come up with is a fleet of charging 'valets': electric vans that can come to your car and top it up via an on-board battery pack, to give you 62 miles of range in 10 minutes. 
This service has been opened up to any EV user, not just NIO owners, and there are now 510 vans across 95 cities in China.
Now, don't get me wrong, I have reservations about the ecological merits of running a vehicle all day – electric or not – in order to keep more vehicles running. That doesn't sound like a sound environmental proposition. It also costs non-NIO vehicles more than £32 per valet charge, so it's not that cheap.
Yet I still believe there's a valid place for an evolved version of this system in the UK. It could function as an on-demand service, or imagine how convenient it would be if your apartment block could sign up to the scheme and arrange for a van to come and charge up all of your electric cars every Monday and Thursday each week?
Or your workplace could sign up and organise charging sessions for its employee's cars every Tuesday and Friday lunchtime. And, of course, it'd be an emergency call-out service in cases of a flat battery.
Make the charging centre depots where the vans themselves charge up as heavily wind or solar-powered as possible, and you even start to make ecological sense. 
So there you have it:  21st century Victorian lamplighter for electric cars. Sounds mad, but it's another solution that's well worth considering for a plug-in future.
Vicky Parrott
BMW i4 facelift to topple Tesla with huge range and tech upgrades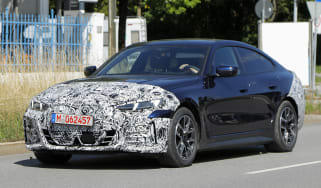 BMW i4 facelift to topple Tesla with huge range and tech upgrades
An updated version of the BMW i4 has been spotted testing, likely sporting a longer range and the latest technology
We've had a ride in the new electric MG Cyberster and it's NOT what we first thought…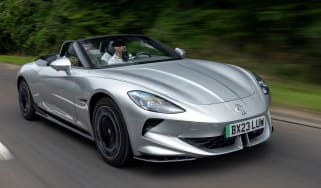 We've had a ride in the new electric MG Cyberster and it's NOT what we first thought…
The MG Cyberster is due to go on sale next year with up to 536bhp and scissor doors – and we've already had a ride in it