NIO ET Preview concept breaks cover in Shanghai
Concept model previews NIO's forthcoming range of saloon cars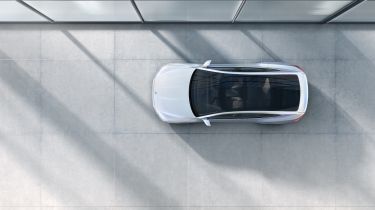 Chinese electric-car brand NIO has unveiled its ET Preview concept car at the Shanghai Motor Show.
The car previews a four-door, Mercedes E-Class-sized production model that's reported to be called the ET7. It'll join the ES6 and ES8 SUVs in the company's line-up.
NIO says that it represents an "exploration of an all-new car body, whose sleek new contours combine elegant proportions with power and beauty through a minimalistic design."
In August, NIO revealed it planned to launch one model per year over five years, with the ES6 being the first of those; the ET7 will be the second.
NIO says the ET Preview is designed to be flexible and perform as either a family car or a "sporty business car". The designers opted for simple surfaces, with clean details such as 'machine-cut' shoulders.
The design is described as a fastback, and NIO says it aims to "enhance the balance between an elegant exterior and spacious interior". An all-glass panoramic roof further enhances the sense of space inside.
The front of the car incorporates the 'X-Bar' design signature seen on other NIO models. Slim daytime running lights, sensors and cameras are integrated at the front.
The car uses alloy wheels with carbon-fibre inlays to enhance aerodynamic performance.
Inside the ET Preview uses electromechanical latches instead of traditional doorhandles, as well as a "technology bar" that combines the display and audio speakers.
The car also features NOMI, NIO's 'digital companion', which is enabled by artificial intelligence and use an intuitive human interface. It interacts with the car's occupants and combines the vehicle's intelligent connectivity in order to "listen to, speak to and help" drivers and passengers on the road.
NIO is also known for its Formula E team and the Nurburging record-breaking EP9, a prototype electric supercar that makes over 1,300bhp. Its benchmark time around the German circuit will soon be challenged by Volkswagen's ID. R prototype racer.
It revealed the ES6 SUV shortly before Christmas 2018; the model is offered in a range of specifications and power outputs and is built on the same platform as the larger EP8. NIO has said it currently doesn't have plans to sell its cars in the UK, although it is looking at sales in the US and mainland Europe in the coming years.
First contact: facelifted Kia EV6 will look even more like a UFO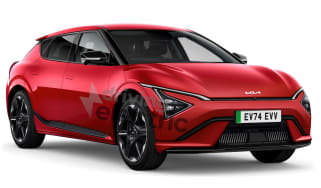 First contact: facelifted Kia EV6 will look even more like a UFO
Kia is readying an update for the EV6 crossover, which is set to include a new face and tech from the larger EV9
New Fisker Ocean Sport washes up in the UK: £36k for a 288-mile range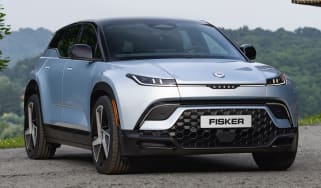 New Fisker Ocean Sport washes up in the UK: £36k for a 288-mile range
American EV startup Fisker has just launched its entry-level Ocean SUV in the UK, with a range of up to 288 miles
New Vauxhall Vivaro Electric is cheaper, yet has more range and tech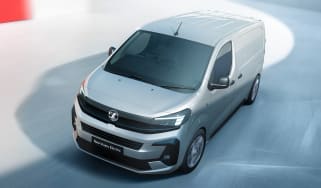 New Vauxhall Vivaro Electric is cheaper, yet has more range and tech
Vauxhall has given its Vivaro Electric panel van a mid-life refresh with a new face and some of the latest tech