Citroen C-Zero (2010-2018) reliability & safety
The Citroen C-Zero scored four stars in Euro NCAP crash-testing in 2011, but that rating has since expired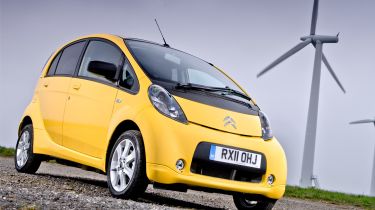 | Euro NCAP rating | Adult protection rating | Child protection rating | Safety assist rating |
| --- | --- | --- | --- |
| 4 stars (2011, now expired) | 73% | 78% | 86% |
As the C-Zero was launched in 2010, it misses certain safety features that modern cars are more likely have. While it comes with mandatory systems such as anti-lock brakes and traction control, more recent innovations like autonomous emergency braking aren't included.
Citroen C-Zero reliability & problems
There are no reliability problems known to frequently affect the C-Zero over the course of its life. Citroen scored 87.88% in the 2018 Auto Express Driver Power customer satisfaction survey, making it the 23rd-best manufacturer in the UK.
Safety
The Citroen C-Zero was awarded four out of five stars for safety by Euro NCAP in 2011, however this was only valid for a period of six years, expiring at the start of 2018. The C-Zero hasn't been re-tested since; it's hard to deduce how many stars it would score today.
In 2011, the C-Zero was rated at 73% for adult occupant protection and 78% for child occupant protection, while pedestrian protection was rated at 48%. However, car safety has moved on since the C-Zero was originally tested, and these days a much greater emphasis is placed on 'active' systems (such as autononmous emergency braking) that have become common on modern cars.
While the C-Zero boasts mandatory systems such as airbags, anti-lock brakes, traction control, tyre-pressure monitoring and ISOFIX mounting points, active safety features are non-existent. That means no lane-keeping assistance, lane-departure warning or autonomous emergency braking – nor the reversing cameras so frequently found on the newest cars.