Audi e-tron charging service launched for electric and plug-in hybrid owners
New service for owners of electrified Audis gives access to 18 charging networks through a single card, as well as reduced charging fees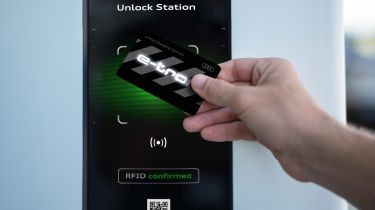 Audi has launched an 'e-tron Charging Service' in the UK for owners of its pure-electric and plug-in hybrid models, including the e-tron, e-tron Sportback, A3 e-tron, A6, A7, A8, Q5 and Q7.
The scheme gives users access charging points operated by 18 different companies in the UK through a single swipe card, eliminating the need for multiple accounts and membership cards to be maintained. Operators covered include IONITY, Pod Point, Source London and InstaVolt.
Payment of a monthly fee gives users access to public charging at a reduced rate, and they receive one monthly invoice for all their charging, instead of making payments to the numerous different operators. Two different tariffs are offered.
Audi says the City tariff is intended for those who cover short distances daily and primarily charge up at work or home – in particular owners of plug-in hybrid rather than pure-electric models. The standing fee is £4.95 per month, which gives access to 30p per kWh AC charging or 39p per kWh DC fast charging at most locations. For Source London points, the rates under this tariff are 0.08p per kWh for 7.4kW locations and 14p per kWh at 22kW locations.
The Transit tariff has a higher monthly fee of £16.95 and is aimed at those who cover higher mileages and need frequent rapid charging in the UK and abroad. Pricing for most locations is the same as for the City tariff, but this tariff also includes rapid charging at IONITY's 350kW stations for 28p per kWh – a significant reduction on the standard rate of 69p per kWh announced in January 2020. Roaming to IONITY stations on the Continent is also included.
Users can begin a charging session simply by tapping the card on the charging point's screen, and the e-tron Charging Service integrates with the myAudi phone app and the cars' MMI navigation system to find charging points covered by the scheme.
Tesla Model 3 facelift will be a double-edged sword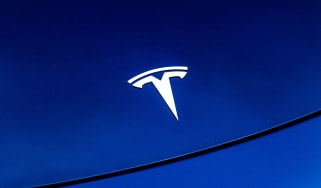 Tesla Model 3 facelift will be a double-edged sword
Tesla's updated EV will have an improved interior, greater range and a more affordable price – as well as one unfortunate drawback
Volkswagen ID. Buzz LWB is a retro, seven-seat electric MPV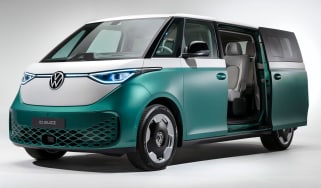 Volkswagen ID. Buzz LWB is a retro, seven-seat electric MPV
Volkswagen has unveiled a larger version of its ID. Buzz EV, boasting more seats and a larger battery with more range
Abarth range to expand with lighter, faster EVs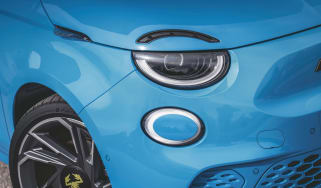 Abarth range to expand with lighter, faster EVs
Italian sports car brand will stay wedded to Fiat, but is eyeing up a faster 500e, plus tuned versions of upcoming crossover