Driver Power 2023: Tell us about your electric or hybrid car ownership experience
The UK's biggest car ownership survey is back and we want to hear what it's like to drive and electric or hybrid car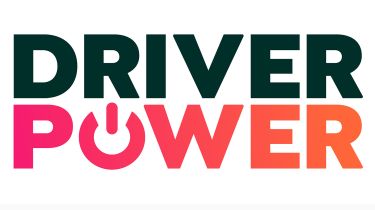 The Driver Power owner satisfaction survey is the biggest of its kind. We've been collating responses from thousands of real-world car buyers every year for over 20 years; it's your opportunity to tell us exactly what a car is like to live with. The good, the bad and the ugly, we want every last detail.
The 2023 edition of Britain's most comprehensive car-ownership survey is now live and open for submissions. So tell us all about how well your dealer treats you, how reliable your car has been and what you like and don't like about it – from the infotainment system to how responsive the engine is, and much more besides.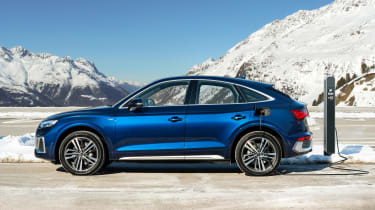 Recently revamped with a host of new questions on electric cars, plus charging infrastructure and providers, Driver Power now gives you the chance to tell the car industry what life is really like for electric and hybrid-car owners in the UK. We want to know about the cars themselves, the public charging network, and how reliable your home wallbox is; it's more important than ever that drivers' voices are heard as we make the transition to fully electric by 2030, so head to the Driver Power website now and have your say.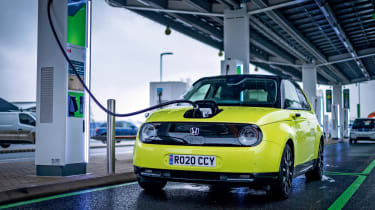 By taking part you'll also be offered the opportunity to enter our monthly prize draw, where you have the chance of winning a £100 Amazon voucher! Winners will be picked at random from all completed survey submissions where the relevant opt-in has been selected. The prize draw will take place every calendar month and the deadline for entry will be the last day of each calendar month.
You can also now read the results of the 2022 Driver Power survey, including an independent rundown of the very best electric and hybrid cars to own – as voted by you.
Vauxhall Frontera to arrive as Crossland EV replacement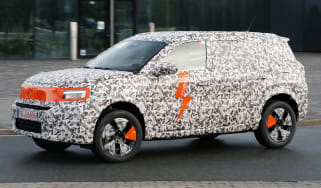 Vauxhall Frontera to arrive as Crossland EV replacement
The Vauxhall Mokka Electric will soon be joined by a chunkier, yet cheaper sibling that's set to revive a classic nameplate
New electric cars coming in 2023 and beyond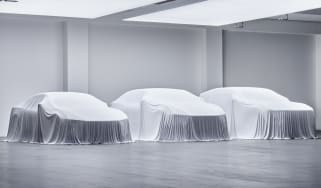 New electric cars coming in 2023 and beyond
With electric cars making up an ever-increasing proportion of sales, the industry is working flat out to launch new models – here's what's on the way …
Formula E-inspired Nissan Concept 20-23 previews hot electric Micra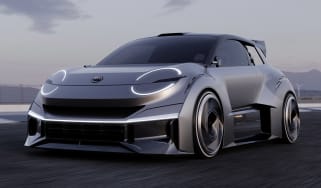 Formula E-inspired Nissan Concept 20-23 previews hot electric Micra
Nissan's latest concept car comes in the form of a high-performance version of its upcoming city EV