Should you buy a used electric van?
Zero-emissions electric vans are proving to be the right choice for many businesses. Read on to find out if a secondhand one might suit your needs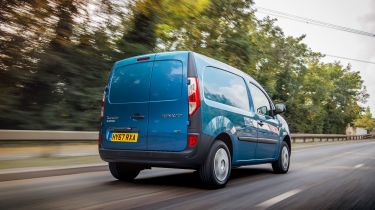 Thinking of ditching your diesel van for an electric alternative? Well, you're not alone: as businesses and individuals are switching to electric vans, the market for new electric vans is growing and so is the used market. 
Now, there are a plethora of electric-van options for you to choose from, and buying a used one is no different to buying a used electric car. There are some things to consider you might want to consider, so that you buy the right electric van for you.
Make sure a used electric van suits your needs
If you're using the van for business and trade purposes, think about the type of driving you'll regularly be doing. Are you often on the motorway, or are you more likely to be based in towns with frequent access to public charging? If you're travelling up and down the county, doing many miles a day, an electric van may not be the ideal solution. If you're in a town or a city, doing a limited number of miles a day with lots of access to public or private charging points, then an electric van will likely help you to save big on your running costs.
Precautionary checks
As with any used vehicle, check its overall condition. Inspect the bodywork closely, check the tyres' condition and that all of the electronics on-board work. Then go over the service history of the van, and if applicable, its MoT history. Any advisories or missed services should be questioned.
Battery capacity and lease options
The big concern with electric cars and vans is whether the batteries can still hold a full charge efficiently. All batteries degrade over time, and the lithium-ion ones in electric vehicles are no different. Ideally, you'd be able to test-drive the van with a full charge and keep an eye on the range left in the battery to determine whether it's holding charge efficiently.
It's also important to determine whether the van in question has a battery lease or not. A battery lease is a separate lease on the battery of the vehicle. What this means is that you'll have to purchase both the van and the lease if you wish to drive it.
The benefit of a battery lease is that while you incur an added expense each month (think around £49), you will enjoy the peace of mind that if the battery's condition deteriorates significantly, the manufacturer will replace it free of charge. Typically, batteries are replaced if they fail to operate at at least 70% of their original capacity.
Also, pay attention to the battery warranty. Manufacturers supply different length warranties on their batteries, and it's always worth purchasing one with a warranty still in effect.
New electric cars coming in 2022 and beyond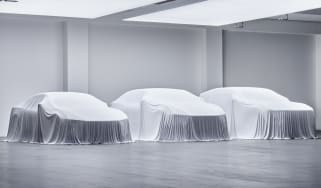 New electric cars coming in 2022 and beyond
With electric cars making up an ever-increasing proportion of sales, the industry is working flat out to launch new models – here's what's on the way …
Top 10 best plug-in hybrid SUVs 2022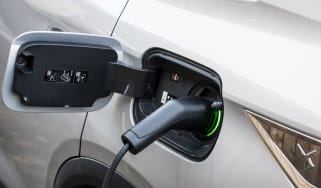 Top 10 best plug-in hybrid SUVs 2022
The finest plug-in hybrid SUVs offer low running costs, enough electric range for daily use and excellent practicality. These are the best plug-in hyb…
Top 10 best electric SUVs 2022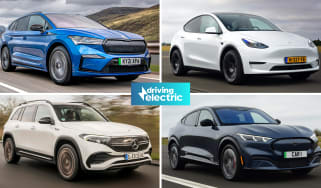 Top 10 best electric SUVs 2022
Electric SUVs combine style and practicality with low running costs, making them a very popular choice in the UK. Here are our top 10 favourites to bu…