Can I generate my own electricity for my electric car?
Using solar panels or a wind turbine for home generation could make your electric car even greener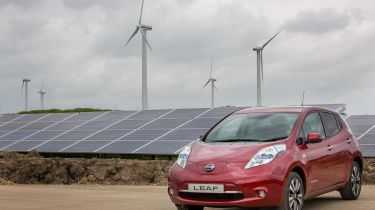 If driving a clean, green electric car is a priority electric car it's likely you'll be less than happy with powering it using juice generated from burning fossil fuels.
It's fair to say the use of renewable energy sources – including wind power and solar – is increasing, and that the grid is becoming greener every year. You can also opt to switch to an energy supplier that maximises use of renewables, but that's still not good enough for some eco-warriors who want to set the best example.
There are a couple of ways to harness the power of renewable energy, including using a wind turbine for home generation or installing solar panels. Neither is a particularly straightforward process, even for those fortunate enough to have the space or resources to consider it. That being the case, we'd strongly recommend talking to a variety of specialist installers while weighing up your options. Meanwhile, we've set out some of the basics below.
Install solar panels and a charger
The easiest way to power your electric car at home is to install solar panels on the roof of your house. The more panels you have, the more electricity you'll be able to generate during sunny days and weeks.
Current estimates in the UK suggest a small 1kW system can generate 850kWh of electricity a year, enough to fully charge an electric car – such as the Honda e - nearly 24 times over. This equates to more than 3,000 miles of driving a year, which is perfect if you're an occasional road user and still very useful if you're out and about more regularly.
Increase the size or quantity of your solar panels, and you'll generate more power and even more driving range.
It's important to note that solar panels cannot store energy. So your electric car can only be charged by the panels when it's sunny. To store energy from the panels, you will have to invest in a home battery system, like the Tesla Powerwall, or Nissan's xStorage. These are lithium-ion battery systems that can store energy generated by solar or other means for use later on.
However, the power you generate won't be wasted, as it'll flow back into the national grid – and you'll be paid for it too.
That said, the whole system isn't cheap, even after you've taken government tariffs and subsidies into account.
Install a wind turbine
This is a much less commonly used option, and rarely seen in the UK, but it is possible. Much like solar power, wind power can be used to power your home and your electric car. Wind turbines make sense, too, given that 40% of the wind energy in Europe flows through the UK.
If your house is situated in the right area, a home turbine can bring in big savings, but it's vital you speak to your local authority as you may need planning permission. Wind turbines also benefit from the same Feed-in-Tariffs that apply to solar panels – for every kilowatt-hour of energy generated by either solar or wind, your energy supplier pays you back a certain amount.
Partnership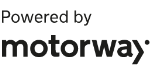 Need to sell your car?
Find your best offer from over 5,000+ dealers. It's that easy.
Much like solar panels, though, wind energy cannot be stored by the turbine. To do so, you will have to purchase a separate home battery system.
New Fisker Ocean Sport washes up in the UK: £36k for a 288-mile range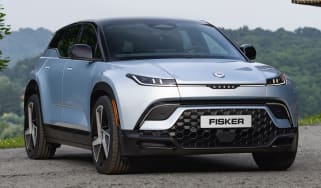 New Fisker Ocean Sport washes up in the UK: £36k for a 288-mile range
American EV startup Fisker has just launched its entry-level Ocean SUV in the UK, with a range of up to 288 miles
Big price cut: Electric Renault Megane prices slashed in time for Christmas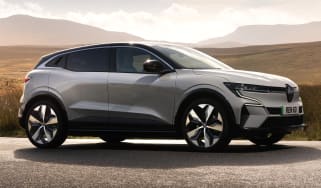 Big price cut: Electric Renault Megane prices slashed in time for Christmas
Renault Megane E-Tech gets a price drop of up to £3,500, bringing the starting price to just £34,495