Complete guide to the Tesla Powerwall battery
What is the Tesla Powerwall battery and how could it benefit your home? Here's your complete guide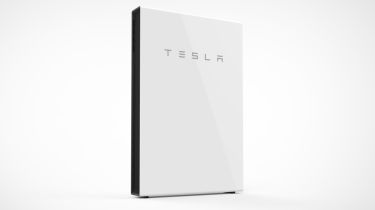 In very simple terms, the Tesla Powerwall is a battery for your house. Designed to work in conjunction with solar panels, it stores excess energy created during daylight hours to use at night, potentially reducing your dependence on the power grid by a significant amount. In the long term, this could lead to a greatly reduced electricity bill, not to mention the added benefit of producing your own zero-emissions energy for your home.
There are other benefits: the  Powerwall can be used to protect against power cuts, keeping your lights on in the event of an outage. Tesla says it can do this for up to seven days, with the battery depleting only when your energy usage exceeds the amount produced by your solar panels. The system can be controlled with a smartphone app, too, so you can manage the Powerwall remotely.
Tesla Powerwall specifications
While the battery in a Tesla Model 3 or Model S can be as large as 100kWh in size – depending on the variant – the Tesla Powerwall is much smaller: each unit measures 14kWh, 13.5kWh of which is 'usable energy'.
With a height of 1,150mm, a width of 755mm and a depth of 147mm, the Powerwall be mounted on a floor or wall. The company says the Tesla Powerwall is both child and pet-friendly, as well as being completely weatherproof. A 10-year warranty guarantees that the device will retain at least 80% of its capacity by the end of that period.
Tesla says the unit can operate in temperatures ranging from –20°C to +50°C, and claims efficiency of up to 90%. The Powerwall can briefly deliver power at a peak rate of 7kW, with a maximum continuous rate of 5kW. A typical household might get through 10kWh of electricity in a day, although this can vary depending on the size of your property. Check with your provider to see how much you get through between bills.
Tesla will sell you multiple batteries depending on your needs, with the ability to stack as many as 10 units together in order to save space. Most households will only need one, however.
How much does the Tesla Powerwall cost?
The Tesla Powerwall isn't cheap. Each battery costs £6,650, with supporting hardware adding a further £1,700. Installation costs range from £950 to £2,800, although the figure you pay will depend on your electrical panel, how much energy you use and where on your property you'd like the Powerwall installed. The estimate for installation costs does not include any upgrades or permit fees that might need to be paid. The Tesla Powerwall can be integrated with an existing solar panel system if you have one. However, it won't work with a hydro or wind turbine.
Are there alternatives?
Yes. While virtually nothing can match the Tesla Powerwall in terms of capacity, there are smaller, cheaper options that may suit your needs perfectly well. Units sold by Powervault, LG, Samsung, Nissan and many more companies besides offer solar batteries at a fraction of the cost, which could return savings in a much shorter period of time than the Tesla Powerwall.
BMW i4 facelift to topple Tesla with huge range and tech upgrades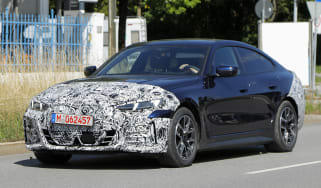 BMW i4 facelift to topple Tesla with huge range and tech upgrades
An updated version of the BMW i4 has been spotted testing, likely sporting a longer range and the latest technology
Electric BMW iX2 is set to take the kidney grille to the next level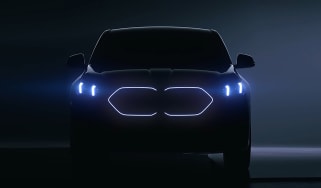 Electric BMW iX2 is set to take the kidney grille to the next level
BMW has teased the highly-rumoured iX2 coupe-SUV, which has been revealed to get enlarged illuminated kidney grilles