Volkswagen eR1 electric performance Golf concept unveiled
Volkswagen ID.R drivetrain in Golf TCR racing-car body showcases high-performance electric technology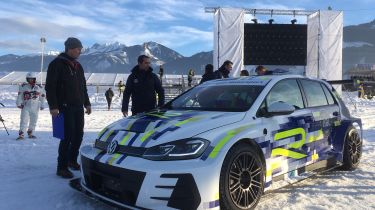 January 2020 saw Volkswagen reveal a high-performance electric Golf concept that uses the drivetrain from the record-breaking ID.R hillclimb car.
The 'eR1' concept is described as "an ambassador for future performance cars for Volkswagen R" and sees the ID.R's drivetrain fitted to the body of a Volkswagen Golf TCR racing car. It was used in private testing to develop the ID.R's technology in the run-up to its debut at the Pikes Peak hillclimb in the US in 2018, but was only revealed publicly at the end of January 2020, at the GP Ice Race event in Zell am See, Austria.
According to Volkswagen R boss Jost Capito, the eR1 will be used to promote Volkswagen's e-mobility strategy globally, with American rallycross champion Tanner Foust (who has won five championships at the wheel of a Volkswagen Beetle) driving the car for a series of high-impact promotional appearances and videos during 2020 – although some of those may have to be cancelled or postponed due to the subsequent coronavirus pandemic.
Capito said that the car was not built to any specific race series' regulations, but revealed it was close in performance and setup to a rallycross Supercar. He said: "Working without rules restrictions like this is what you need to do to push the envelope of electric technology.
"In a series like ETCR or Formula E, a lot of the technology is frozen, so while championships like that may be good for product placement and marketing down the line, we're not looking at them right now. The '1' in 'eR1' means there'll be more, but we don't know what comes next yet."
Capito also revealed that Volkswagen Motorsport is applying knowledge gained from the ID.R programme to developing batteries for a high-performance version of the Volkswagen ID.3 hatchback, the Golf-sized electric model launching this year.
Top 15 best used plug-in hybrid cars 2022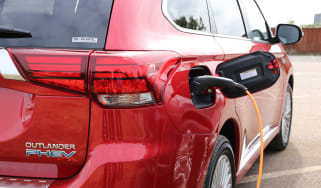 Top 15 best used plug-in hybrid cars 2022
First contact: facelifted Kia EV6 will look even more like a UFO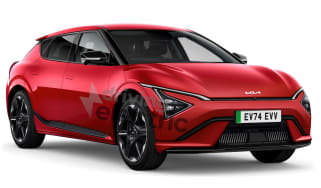 First contact: facelifted Kia EV6 will look even more like a UFO
Kia is readying an update for the EV6 crossover, which is set to include a new face and tech from the larger EV9
New Fisker Ocean Sport washes up in the UK: £36k for a 288-mile range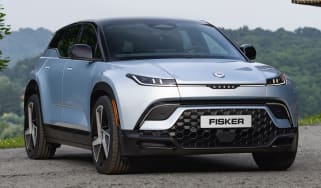 New Fisker Ocean Sport washes up in the UK: £36k for a 288-mile range
American EV startup Fisker has just launched its entry-level Ocean SUV in the UK, with a range of up to 288 miles
New Vauxhall Vivaro Electric is cheaper, yet has more range and tech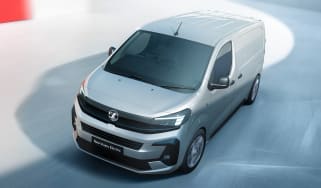 New Vauxhall Vivaro Electric is cheaper, yet has more range and tech
Vauxhall has given its Vivaro Electric panel van a mid-life refresh with a new face and some of the latest tech