Brotherwood elektron: New electric wheelchair accessible vehicle (WAV) announced
Vauxhall Vivaro-e Life-based conversion is a new option for wheelchair users who want to go electric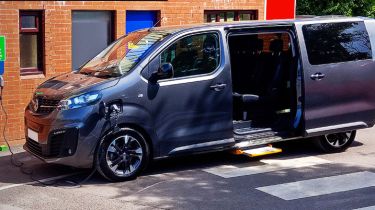 The British wheelchair-accessible vehicle (WAV) conversion specialist Brotherwood has revealed the elektron, a new Vauxhall Vivaro-e Life-based electric car adapted for wheelchair users.
Brotherwood has a long history of converting minibus and MPV models for wheelchair accessibility, and in 2015 was responsible for the first electric WAV to gain European type approval and be offered on the Motability scheme, the Nissan e-NV200 Combi-based Envy.
The new elektron features all the benefits of the more up-to-date Vivaro-e Life, including a 50kWh battery and 134bhp electric motor. Brotherwood says it has learned from its experience with the Envy to "deliver more space and comfort" for wheelchair users. The elektron's flat and level lowered floor is 164cm long, promising increased space, ride comfort and visibility inside.
The rear ramp is counterbalanced, making it light enough to lift with a finger, according to the manufacturer. It's also short enough to remain under the rear tailgate during loading, keeping it sheltered from the weather. Safe, fast and convenient loading is promised thanks to a shallow angle and high-traction surface.
A pop-out side step is designed to allow able-bodied rear-seat passengers get in and out easily and safely; this deploys automatically when the electric rear sliding doors are opened. There's also a grab handle.
Finally, the elektron can be specified with optional VB-FullAir suspension, which can filter out unevenness in the road surface and offers a self-levelling function, ensuring a consistent ride height and floor level at any load weight or number of passengers.
Electric cars purchased for wheelchair-accessible conversions remain eligible for the government plug-in vehicle grant, which was withdrawn for conventional passenger cars in June 2022. In addition to the already-mentioned Vivaro-e Life and e-NV200 Combi, the Citroen e-Berlingo, Citroen e-SpaceTourer and Peugeot e-Rifter are eligible for the subsidy.
Vauxhall Frontera to arrive as Crossland EV replacement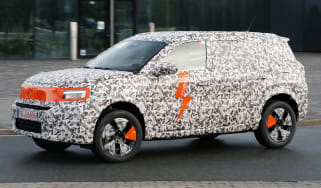 Vauxhall Frontera to arrive as Crossland EV replacement
The Vauxhall Mokka Electric will soon be joined by a chunkier, yet cheaper sibling that's set to revive a classic nameplate
New electric cars coming in 2023 and beyond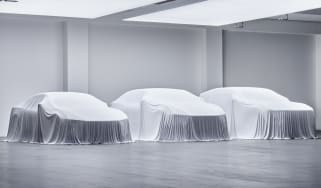 New electric cars coming in 2023 and beyond
With electric cars making up an ever-increasing proportion of sales, the industry is working flat out to launch new models – here's what's on the way …
Formula E-inspired Nissan Concept 20-23 previews hot electric Micra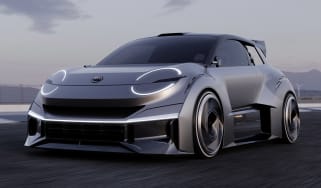 Formula E-inspired Nissan Concept 20-23 previews hot electric Micra
Nissan's latest concept car comes in the form of a high-performance version of its upcoming city EV