Toyota Proace City Electric van confirmed for late-2021 launch in UK
The Toyota Proace City Electric van, based on the Stellantis Group small electric van platform, will arrive in October 2021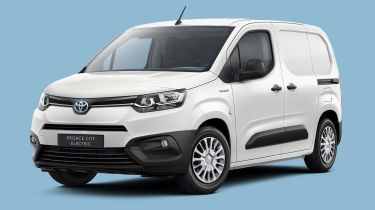 Toyota has confirmed the arrival of the Proace City Electric small zero-emissions van in October 2021. The fruit of a technology-sharing agreement with the Stellantis Group, it'll be mechanically identical to the Citroen e-Berlingo, Peugeot e-Partner and Vauxhall Combo-e, which are also set to arrive during 2021.
Exact range and performance details haven't been given at this stage, although the Proace City will use the same hardware as the trio above; this consists of a 50kW battery and 134bhp electric motor, for an expected range approaching 200 miles in ideal conditions.
Once it goes on sale, the electric Proace City will face competition from the new-generation Renault Kangoo Z.E., the Chinese-built LDV EV30, as well as its aforementioned sister models.
A pure-electric version of the mid-size Toyota Proace is also on the way. Another product of co-operation with Stellantis, it's a sister model to the Vauxhall Vivaro-e, Peugeot e-Expert and Citroen e-Dispatch. But while Vauxhall, Peugeot and Citroen are also offering passenger minibus versions of those vans in Britain, in Toyota's case the corresponding Proace Verso Electric passenger version isn't coming to the UK market.
Top 10 best electric vans 2023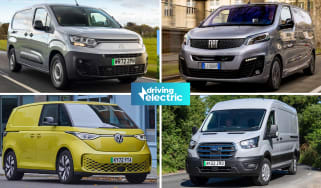 Top 10 best electric vans 2023
Electric Renault 5: prices, 2024 launch date and teaser images of the MINI Cooper rival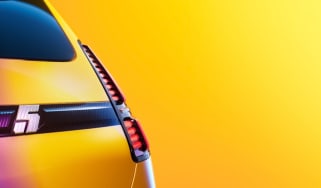 Electric Renault 5: prices, 2024 launch date and teaser images of the MINI Cooper rival
New official teaser pictures for Renault's electric supermini confirm the 5's reveal in February 2024
Big price cut: Electric Renault Megane prices slashed in time for Christmas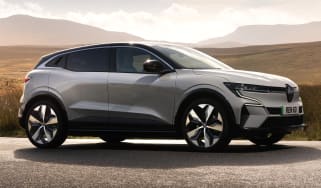 Big price cut: Electric Renault Megane prices slashed in time for Christmas
Renault Megane E-Tech gets a price drop of up to £3,500, bringing the starting price to just £34,495