New 2021 Toyota Mirai hydrogen fuel-cell car: details, specs and pictures
The second-generation Toyota Mirai has been revealed; hydrogen power is retained for a 400-mile range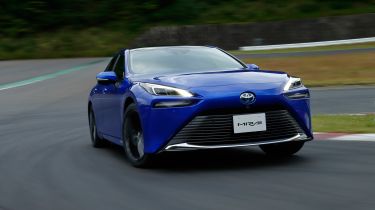 An all-new Toyota Mirai has been introduced for 2021, with hopes of increasing uptake of hydrogen fuel-cell cars. The new model gets a bold look, is built on a new platform and uses a new hydrogen fuel-cell system that includes a third fuel tank to increase range.
The new Toyota Mirai has been designed to be more appealing to customers and so avoids the slightly ungainly look of its predecessor; its almost Lexus-like proportions and details include a wide grille, sharper headlights, a full-width rear light bar and a long bonnet, along with a choice of 19 or 20-inch wheels. Built on Toyota's GA-L platform – which also underpins the Lexus LS and Lexus LC – the Mirai has taken a step upmarket, with the appearance of a luxury saloon to match.
The Mirai is powered by a new fuel-cell setup that incorporates a lithium-ion battery and electric motor in a similar way to a petrol-powered full hybrid car. The fuel cell itself produces electricity 'on the fly' and is supported by the small battery, with both feeding the electric motor that drives the rear wheels. Total system power output is 172bhp, up from the old car's 152bhp. There's no official 0-62mph time yet, but Toyota promises 'smooth' and 'linear' acceleration.
A trio of hydrogen tanks can store 5.6kg of the fuel, up from 4.6kg in the old car, which Toyota claims is good enough for a 400-mile range – a 30% increase over the outgoing model. Naturally, there are no emissions to speak of; Toyota says the Mirai is actually a "negative emissions" car that cleans the air as it drives, thanks mainly to a catalyst-like filter in the fuel-cell system's air intake.
The new Mirai has been developed to be much better to drive than the old car, with new multilink front and rear suspension helping to improve stability, comfort and responsiveness. Toyota says the Mirai's GA-L platform also brings the benefits of a low centre of gravity and "superior dynamic performance". 
Toyota says that by arranging the hydrogen fuel-cell system's components better, it has freed up extra room in the car's interior, with more legroom for rear-seat occupants being the chief benefit. Details on the interior itself are slim, but images show a 12.3-inch infotainment screen, a smaller driver's display and plenty of leather trim throughout.
Toyota projects it'll sell 10 times more new Mirais than the old car. Increased uptake in the UK is likely to depend on improvements to the country's sparse – but slowly growing – hydrogen filling-station network. 
Where can I buy hydrogen and where is my nearest hydrogen filling station?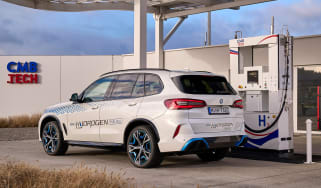 Where can I buy hydrogen and where is my nearest hydrogen filling station?
First contact: facelifted Kia EV6 will look even more like a UFO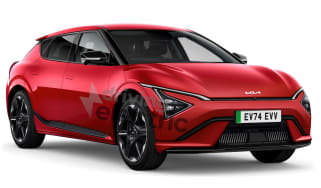 First contact: facelifted Kia EV6 will look even more like a UFO
Kia is readying an update for the EV6 crossover, which is set to include a new face and tech from the larger EV9
New Fisker Ocean Sport washes up in the UK: £36k for a 288-mile range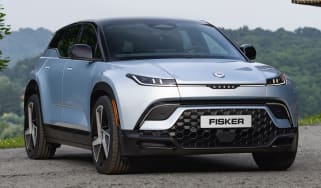 New Fisker Ocean Sport washes up in the UK: £36k for a 288-mile range
American EV startup Fisker has just launched its entry-level Ocean SUV in the UK, with a range of up to 288 miles
Electric Renault Twingo revealed as £17k rival to Citroen e-C3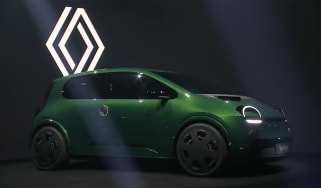 Electric Renault Twingo revealed as £17k rival to Citroen e-C3
Renault has unveiled its smallest EV yet; a sub £20k city car with a claimed high level of efficiency