Toyota Corolla Cross hybrid SUV coming to UK in 2022
Joins Yaris Cross, C-HR, RAV4 and Highlander in brand's family SUV line-up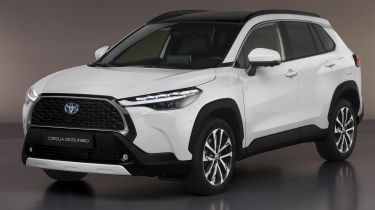 Toyota is adding another hybrid SUV to its already extensive line-up of such models in the UK. The Corolla Cross, which is already on sale in some overseas markets, will arrive here with hybrid power only in 2022.
Larger than the Yaris Cross but smaller than the RAV4 and Highlander, the Corolla Cross is intended to sit alongside the C-HR in the Japanese brand's range, offering a more sensible and practical alternative to its style-focused sister model.
In that respect, it'll serve as a direct rival to some of the most popular family SUV models in the UK, including the Nissan Qashqai, Peugeot 3008 and Volkswagen Tiguan – all of which are also available with some flavour of electrified powertrain.
Under the metal, it shares parts and technology with Toyota's current range, as it sits on the same platform as the Corolla, C-HR and RAV4. It'll be powered by the 2.0-litre version of Toyota's petrol hybrid engine, as offered with the C-HR and Corolla. Total output will be 198bhp and 0-62mph will take 8.1 seconds.
Both front and four-wheel-drive versions of the Corolla Cross will be offered, although despite the addition of a second electric motor on the rear axle, the latter won't be any more powerful, as the output of the petrol engine is reduced. No official fuel-economy or CO2 emissions figures for the car have been released as yet.
On the styling front, several adaptations have been made to tweak the Corolla Cross' look to European tastes; these include a different design for the headlights, tail-lights and front grille, while inside there's a 12.3-inch digital instrument screen and a 10.5-inch infotainment screen running Toyota's latest in-car software.
An exact on-sale date and price for the Corolla Cross in the UK haven't been announced yet, but it'll be available to order in the second half of the year and we'd expect the entry-level version of the car to come in at just under £30,000, reflecting its position in the range between the C-HR and RAV4.
Tesla Model 3 facelift will be a double-edged sword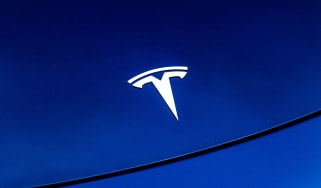 Tesla Model 3 facelift will be a double-edged sword
Tesla's updated EV will have an improved interior, greater range and a more affordable price – as well as one unfortunate drawback
Volkswagen ID. Buzz LWB is a retro, seven-seat electric MPV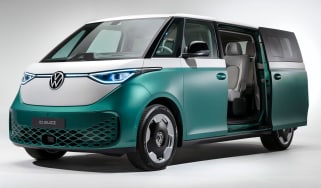 Volkswagen ID. Buzz LWB is a retro, seven-seat electric MPV
Volkswagen has unveiled a larger version of its ID. Buzz EV, boasting more seats and a larger battery with more range
Vauxhall Astra Electric: price, range and video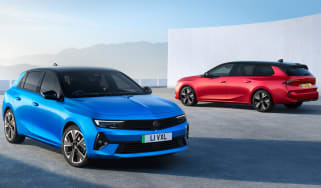 Vauxhall Astra Electric: price, range and video
The new Astra Electric shares its parts with the Peugeot e-308, with first deliveries due soon