New Toyota bZ3X: electric coupe-SUV previewed by concept
Toyota plans to launch six electric cars by 2026, including a coupe-SUV teased by the aptly named bZ Compact SUV Concept
It took Toyota a while to get into the electric car game, having only launched its first EV – the bZ4X family SUV – earlier this year. But the Japanese brand has said it will launch six electric cars by 2026, and its new concept car provides us with a glimpse at the next addition to the Toyota EV line-up.
It's simply called the bZ Compact SUV Concept for now, but we suspect the production version will be called the bZ3X based on the brand's naming strategy for its electric cars. The concept also measures 4.5 metres long and 1.56 metres tall, suggesting the road-going version will slot in between the bZ4X and the next-generation C-HR arriving in 2023.
The road-going bZ3X isn't expected to make its debut until sometime in 2023, but the concept does at least hint at the forthcoming electric coupe-SUV's looks.
There are some similar styling cues to the current C-HR, such as the electric concept SUV's extremely short overhangs at the front and rear, muscular haunches, a heavily angled bonnet and swooping roofline. However, the sharp nose, chiselled bodywork and full-width rear light bar are styling cues shared with the bZ4X.
Considering how few styling changes occurred when the bZ4X was going from concept to production, we expect that the road-going model will look very similar to the show car you see here. The same cannot be said for the interior though, which features a rectangular steering wheel, curved displays and a spine that separates the driver and front passenger.
The concept's interior design does suggest that Toyota will focus on providing as much cabin space as possible in the production version to come, rather than replicating the cockpit-like cabin of the bZ4X with its tall and wide centre console. The use of plant-based and recycled materials for seats is another touch that may also make production.
There's been no word on the size of the battery or number of electric motors the concept uses, but we expect it sits on the same e-TNGA platform as the bZ4X, Subaru Solterra and Lexus RZ 450e, plus the Toyota bZ3 saloon that was recently launched in China. The production version is likely to use the same underpinnings as well.
Earlier this year, Toyota revealed concept versions of its entire future EV line-up, hinting at an electric pickup truck, ultra-compact city car equivalent to the Aygo X, and even a two-seater sports car to come.
New Toyota battery tech to deliver 500-mile EVs by 2026; 750-mile ranges to come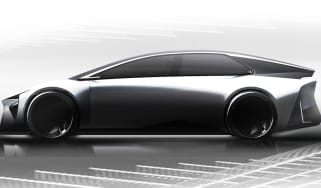 New Toyota battery tech to deliver 500-mile EVs by 2026; 750-mile ranges to come
New Toyota bZ3 electric saloon launched in China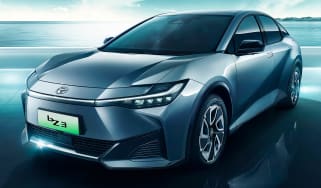 New Toyota bZ3 electric saloon launched in China
New electric cars coming in 2023 and beyond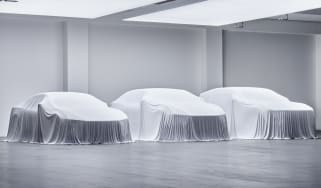 New electric cars coming in 2023 and beyond
With electric cars making up an ever-increasing proportion of sales, the industry is working flat out to launch new models – here's what's on the way …
New Toyota battery tech to deliver 500-mile EVs by 2026; 750-mile ranges to come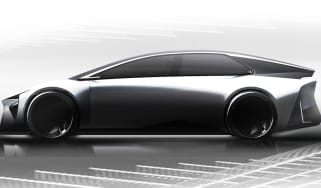 New Toyota battery tech to deliver 500-mile EVs by 2026; 750-mile ranges to come
Toyota has revealed details on its latest battery technology, set to underpin its next generation of EVs
New Fiat 600e SUV prices announced: £3,000 cheaper than a Jeep Avenger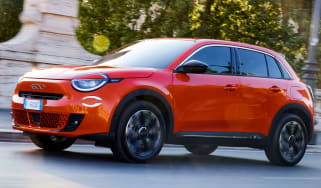 New Fiat 600e SUV prices announced: £3,000 cheaper than a Jeep Avenger
The larger sibling to the Fiat 500e gets a stylish SUV-like design and a 249-mile range