New Toyota bZ3 electric saloon launched in China
The all-new Tesla Model 3 rival is one of 11 electric cars Toyota is launching by 2030 – but this one will only be sold in China for now
In December 2021, Toyota not only announced its plans to launch 11 electric cars by 2030, it revealed concept versions of its entire future EV line-up. The first to hit showrooms was the bZ4X family SUV which landed earlier this year, and now the Japanese brand has unveiled its answer to the Hyundai Ioniq 6 and Tesla Model 3: the all-new bZ3 saloon.
The styling of the bZ3 is almost identical to the bZ SDN concept we saw last year, and much like the bZ4X, features a particularly sharp front end incorporating a full-width light bar. At just over 4.7 metres long and with a wheelbase of nearly 2.9 metres, the bZ3 is about the same size as its Tesla rival, but a little shy of the Ioniq 6 in both respects.
There aren't as many similarities with the bZ4X inside the four-door saloon, which uses a large portrait touchscreen for the infotainment paired with a digital driver's display mounted high up on the dashboard. Even the bZ3's more squared-off steering wheel differs from the ordinary circular one found in the bZ4X.
Toyota hasn't revealed many technical details about the bZ3's powertrain, but we do know it uses the same eTNGA platform as the bZ4X, Subaru Solterra and Lexus RZ 450e. We expect the bZ3 uses the 71.4kWh battery from the bZ4X and its Subaru sister car, though it's likely to only be offered in front-wheel drive guise.
According to Toyota, the bZ3 can cover over 372 miles (600 kilometres) on China's CLTC test cycle, thanks in part to its design which allows for an impressively low drag coefficient of 0.22Cd. Rapid charging speeds are still under wraps, but the saloon should match the bZ4X's 150kW charging capability.
Toyota has announced the bZ3 will be a China-only model, with no plans for it to come to Europe at the moment. However, it gives us another look into how the Japanese brand is expanding its range of electric cars. 
Based on a new teaser image released by Toyota, the next addition to its EV line-up is a coupe-SUV version of the bZ4X that was also a part of last year's raft of zero-emissions concepts. Others included an electric pickup truck, ultra-compact city car equivalent to the Aygo X, and even a two-seater sports car.
Toyota FT-Se is the GR Yaris' even cooler electric sports car sibling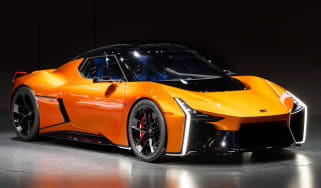 Toyota FT-Se is the GR Yaris' even cooler electric sports car sibling
New Toyota battery tech to deliver 500-mile EVs by 2026; 750-mile ranges to come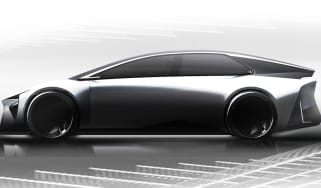 New Toyota battery tech to deliver 500-mile EVs by 2026; 750-mile ranges to come
Top 10 slowest-depreciating electric and hybrid cars 2023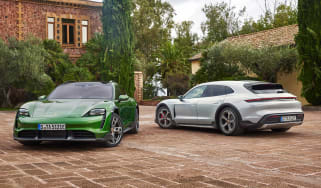 Top 10 slowest-depreciating electric and hybrid cars 2023
DrivingElectric Awards 2024: the winners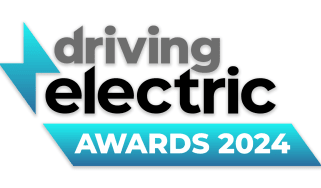 DrivingElectric Awards 2024: the winners
We celebrate the very best products in the EV world
Tesla Cybertruck: pricing and specs for Elon Musk's electric pickup truck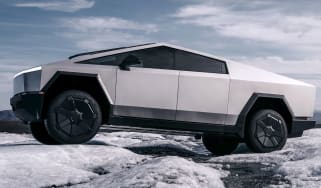 Tesla Cybertruck: pricing and specs for Elon Musk's electric pickup truck
The Tesla pickup truck is now on sale, with a range of up to 340 miles and a starting price of just over $60,000