Tesla V3 Supercharger rollout begins in Europe
First eight European V3 Tesla Superchargers go live in London, introducing peak charging rates of 250kW
The first V3 Tesla Superchargers to open in Europe have gone online at the company's Park Royal site in London, coinciding with the arrival of the company's 500th station on European soil.
V3 Superchargers allow peak charging rates of up to 250kW: eight such points are now operational in London, sitting alongside eight V2-grade bays. These recently saw their peak power rates upgraded from 120 to 150kW.
Unlike the V2 Superchargers, Tesla's V3 charging points are equipped with a CCS rapid-charging socket. Currently, the only Tesla vehicle directly compatible with these is the Model 3.
Tesla says Model S and Model X drivers can still access V3 Superchargers using a special plug adaptor that's standard on new cars and available to purchase for older versions of each vehicle.
While neither of those cars will accept more than 150kW regardless of where they're plugged in, the firm says V3 charging points will not slow down if other cars are plugged in nearby; an issue often encountered with the V2 Supercharger stations.
Tesla's 500-strong Supercharger network in Europe consist of 4,700 individual chargers across 24 countries.
The arrival of V3 Supercharger technology was announced in the early stages of 2019. The technology – which has evolved from the company's grid-connected battery project in Australia – is expected to cut current charging times by as much as 50%.
Tesla says the Model 3 Long Range could see 75 miles of range added in as little as five minutes, with its peak rate equating to 1,000 miles added per hour. The company believes a typical visit to a Supercharger will drop to around 15 minutes, allowing stations to serve more than twice as many owners per day.
Tesla has also announced a new On-Route Battery Warmup feature, so when drivers navigate to a Supercharger, their vehicle will "intelligently heat the battery" so it arrives at an optimum temperature for charging. This alone will cut charging times by as much as 25%, the company claims.
V3 Superchargers come with a new type of cable (above, left) to replace the standard V2 cable (above, right), although owners should note that the shape of the plug itself remains the same.
Meanwhile, charging provider IONITY continues to roll out its 350kW rapid-charging network across Europe. Speaking to DrivingElectric at the Geneva Motor Show in March 2019, company CEO Michael Hajesch said 46 stations would be live in the UK by 2020.
New electric cars coming in 2023 and beyond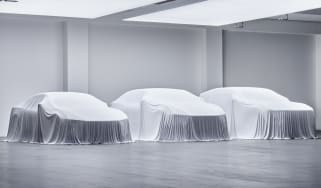 New electric cars coming in 2023 and beyond
With electric cars making up an ever-increasing proportion of sales, the industry is working flat out to launch new models – here's what's on the way …
New Toyota battery tech to deliver 500-mile EVs by 2026; 750-mile ranges to come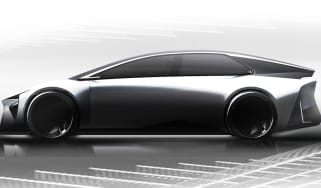 New Toyota battery tech to deliver 500-mile EVs by 2026; 750-mile ranges to come
Toyota has revealed details on its latest battery technology, set to underpin its next generation of EVs
New Fiat 600e SUV prices announced: £3,000 cheaper than a Jeep Avenger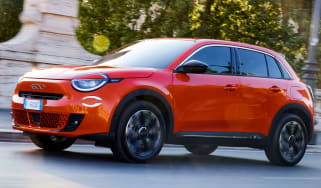 New Fiat 600e SUV prices announced: £3,000 cheaper than a Jeep Avenger
The larger sibling to the Fiat 500e gets a stylish SUV-like design and a 249-mile range