Do EVs have engines?
Electric cars look very similar to petrol cars, but under the skin they are very different. We look at how EVs work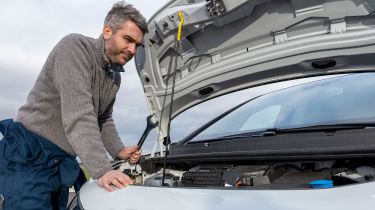 After more than a century of petrol and diesel-engined cars being on our roads, the idea that something else could be under the bonnet is still something of a novelty – but with advances in technology come huge changes. Electric vehicles (EVs) are shaking up the car industry in a massive way and will soon change the way we think about cars and transport forever.
Electric cars and vans don't have engines, but they do have electric motors. In this article we'll look at how each type of vehicle works in easy-to-understand terms to help you get to know what the differences are and what that means for you when you drive them.
More and more buyers are looking at EVs for their next new car, rather than a traditional petrol or diesel one. Even businesses are switching from diesel vans to EVs or hybrids – hybrid meaning that there is still an engine on board, but also electric power for saving fuel and keeping emissions low.
This will be further accelerated by a ban on the sale of new petrol and diesel cars from 2030. There's still plenty of time to get to grips with what driving an electric car means and how it differs from cars we've been used to for all these years.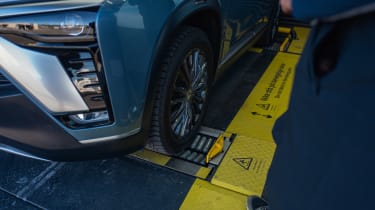 How do electric cars work?
Before we go into more detail on how EVs work, let's take a look at internal combustion engines. All petrol and diesel cars use fuel which is mixed with air to create little explosions inside the engine (that's why they are so noisy). This moves the pistons inside, which creates a turning force. 
This is then sent to the wheels using a gearbox – because without one, the engine wouldn't be able to both move off smoothly, or travel at higher speeds. Engines need a dedicated space in the car, usually under the bonnet, as well as a fuel tank for the petrol or diesel to be stored.
Electric cars don't need any of this because they simply use electric motors attached pretty much directly to the wheels. They don't even need a gearbox. When you boil it down, it's a lot like your electric drill or even toothbrush, just on a much larger scale. Since there are hardly any moving parts, electric motors are super-reliable compared with traditional engines.
Instead of fuel in a tank, electric cars need batteries. Since cars are very heavy, they need an extremely large battery. The good news is that car makers have found innovative ways of putting them in cars, usually by placing them under the floor where they don't take up much cabin space.
Then you need a way to get power into the battery, which is where the plug and cable comes in. The car has a socket, where you plug in one end of the cable, just as you do with your mobile phone at home. Some chargers (typically those you find at public charging stations) add power more quickly than the wallbox you'll have at home, and some cars support faster charging than others.
Partnership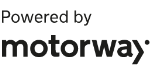 Need to sell your car?
Find your best offer from over 5,000+ dealers. It's that easy.
Electric motors are much quieter than engines, although they do still make a sound. A clever benefit of them is that they can run in reverse and actually put power back into the battery – so if you're going downhill, energy can be recovered. EVs follow the laws of thermodynamics, of course, so it's only a small amount going back in – but every little helps.
Do I need to do anything differently when driving an electric car?
The most obvious thing when you get into an electric car is that there is no clutch pedal – all EVs are 'automatic', although in reality what that means is there's no gearbox at all. You just press the accelerator pedal to go and the brake to slow, like any other automatic car. There's no rev counter on the dashboard but all the controls should be the same as any other car you've ever driven.
Fuel and charging is the biggest difference. You need to be aware of where to recharge your car, since unlike petrol stations, public charging points are not around every corner. Plus, if you run out of electricity, you can't just fill up with a jerry can – you'll probably need to be towed to a charge point, which is pretty inconvenient. Keep an eye on your range and you'll be fine, just like with petrol or diesel.
You also still need to have electric cars serviced, because despite the fact EVs don't use oil, it's not only the engine that needs to be looked after. Suspension parts, brakes, washer fluid, pollen filters and various other parts need to be checked regularly to make sure the car is safe and in good condition to be driven.
Want to read more about keeping your electric car in tip-top condition? Take a look at our guide on electric-car maintenance...
BMW i4 facelift to topple Tesla with huge range and tech upgrades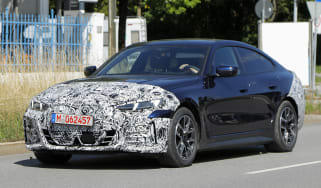 BMW i4 facelift to topple Tesla with huge range and tech upgrades
An updated version of the BMW i4 has been spotted testing, likely sporting a longer range and the latest technology
Electric BMW iX2 is set to take the kidney grille to the next level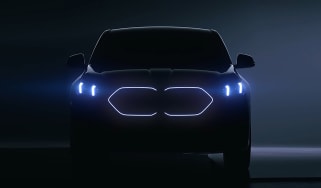 Electric BMW iX2 is set to take the kidney grille to the next level
BMW has teased the highly-rumoured iX2 coupe-SUV, which has been revealed to get enlarged illuminated kidney grilles