New Renault Trafic E-TECH electric van unveiled
The electric version of Renault's medium-size van offers range of 149 miles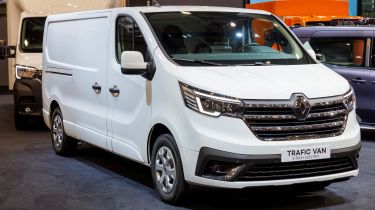 The Renault Trafic E-TECH electric van has made its world debut at the IAA Transportation Show in Germany. It's the brand's fourth zero-emissions LCV to date, meaning it now offers small, medium and large vans with electric power.
The Trafic E-TECH uses the same 118bhp electric motor as Renault's new compact Kangoo E-TECH, but gets a slightly larger 52kWh battery. Maximum range in the electric Trafic, without any cargo on-board, stands at 149 miles – significantly less than the 200+ miles rivals like the Vauxhall Vivaro-e, Fiat E-Scudo and forthcoming Ford E-Transit Custom are capable of. 
As standard the Trafic E-TECH can charge at up to 22kW, or you can upgrade to 50kW DC charging. However, the price of this upgrade and the length of time needed for a 10-80% top-up has yet to be revealed.
We do know that because the electric running gear sits underneath the bonnet and the floor of the van, so there's no change in loadspace compared to the diesel-powered Trafic. Two body lengths will be available, offering cargo volumes ranging from 5.8 to 8.9 cubic metres.
The longer L2 model also boasts a load length of up to 4.15 metres if you use the through-loading bulkhead. This is handy if you need to carry long pipes, ladders and timber planks inside the van rather than on the outside. The Trafic E-TECH will have a maximum payload of 1.1 tonnes, as well as a 750kg towing capacity.
Renault is expected to announce pricing for the Trafic E-TECH closer to its launch in early 2023, but a starting price of around £38,000 would be right in the middle of the prices for the Kangoo E-TECH and Master E-TECH it'll soon sit in between.
Top 10 best electric cars 2023/2024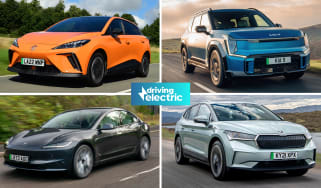 Top 10 best electric cars 2023/2024
MINI Cooper Electric: pricing and specs for British-built electric supermini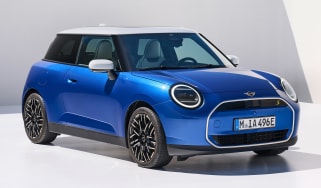 MINI Cooper Electric: pricing and specs for British-built electric supermini
Electric Renault 5: prices, 2024 launch date and teaser images of the MINI Cooper rival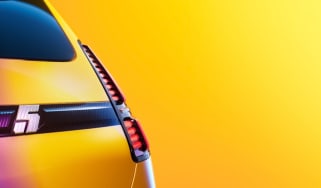 Electric Renault 5: prices, 2024 launch date and teaser images of the MINI Cooper rival
MINI Cooper Electric: pricing and specs for British-built electric supermini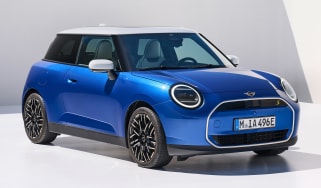 MINI Cooper Electric: pricing and specs for British-built electric supermini
MINI's latest electric hatchback introduces a revolutionary interior design, as well as larger batteries to provide a 250-mile range
Tesla Cybertruck: pricing and specs for Elon Musk's electric pickup truck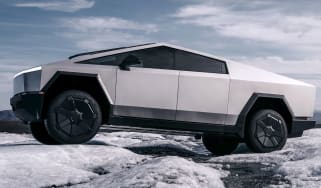 Tesla Cybertruck: pricing and specs for Elon Musk's electric pickup truck
The Tesla pickup truck is now on sale, with a range of up to 340 miles and a starting price of just over $60,000
Electric Renault 5: prices, 2024 launch date and teaser images of the MINI Cooper rival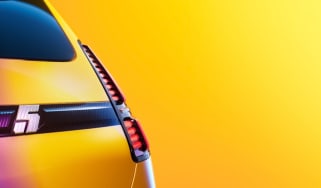 Electric Renault 5: prices, 2024 launch date and teaser images of the MINI Cooper rival
New official teaser pictures for Renault's electric supermini confirm the 5's reveal in February 2024