Porsche Cayenne E-Hybrid gets technology refresh and new battery
Revised Porsche Cayenne E-Hybrid gets improved electric range of up to 27 miles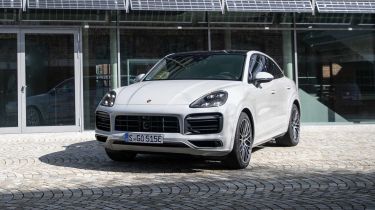 This is the Porsche Cayenne E-Hybrid, the German brand's largest plug-in hybrid SUV. The car has been refreshed for its new model year, with changes focused largely on improving the car's efficiency. The updated cars are available to order now, with prices starting at £69,980.
Changes to both the standard and Coupe models start with a larger battery, up from 14.1 to 17.9kWh. The result, Porsche says, is an increase in range of up to 30%: the Cayenne E-Hybrid can now travel 25-27 miles on pure-electric power, with the more powerful Turbo S E-Hybrid managing 24-25 miles. 
The Cayenne E-Hybrid uses a 3.0-litre V6 petrol engine as before, along with an electric motor, which together produce a total of 456bhp; the Turbo S E-Hybrid uses a 4.0-litre V8, which together with its electric motor produces an impressive 671bhp.
Porsche claims fuel economy of up to 91.1mpg from the E-Hybrid version, with CO2 emissions as low as 71g/km. The more powerful car is less efficient, with 74.3mpg fuel economy claimed, along with 86g/km of CO2. Although impressive by sporty SUV standards, neither Cayenne hybrid's CO2 figure is low enough to qualify for the 6 or 10% Benefit-in-Kind tax bands inhabited by most large plug-in hybrids.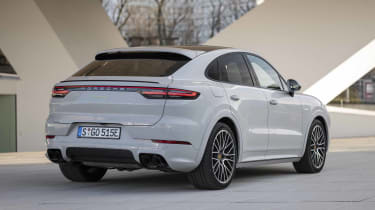 Porsche has adjusted the Cayenne hybrids' driving modes to make better use of their electrified drivetrains. E-Charge mode – in which the engine is used to charge a flat battery – now only operates up to 80% charge, down from 100%, which the firm says ensures "that full recuperation power is available at all times". The Sport and Sport Plus modes now operate with a minimum amount of battery charge "to provide sufficient boost options for sporting responses".
Conventional wallbox charging is supported up to 7.2kW and is controllable using a dedicated smartphone app on some models. Elsewhere, heated seats and a reversing camera have been added as standard equipment to all Cayenne models.
First contact: facelifted Kia EV6 will look even more like a UFO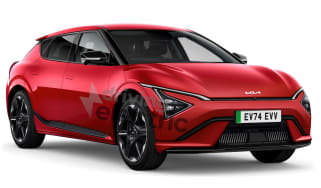 First contact: facelifted Kia EV6 will look even more like a UFO
Kia is readying an update for the EV6 crossover, which is set to include a new face and tech from the larger EV9
New Fisker Ocean Sport washes up in the UK: £36k for a 288-mile range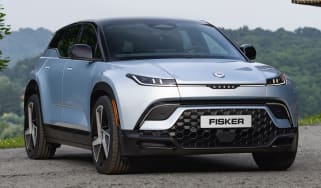 New Fisker Ocean Sport washes up in the UK: £36k for a 288-mile range
American EV startup Fisker has just launched its entry-level Ocean SUV in the UK, with a range of up to 288 miles
Electric Renault Twingo revealed as £17k rival to Citroen e-C3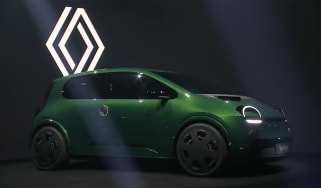 Electric Renault Twingo revealed as £17k rival to Citroen e-C3
Renault has unveiled its smallest EV yet; a sub £20k city car with a claimed high level of efficiency