Porsche Mission R concept hints at electric Cayman and Boxster
Concept electric racing car unveiled at IAA Mobility show in Munich could point to zero-emissions versions of Porsche's mid-engined models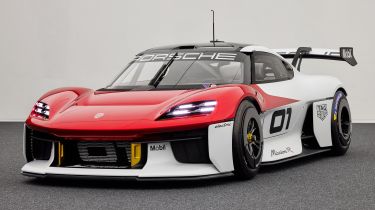 This is the Porsche Mission R electric racing-car concept, revealed at the IAA Mobility motor show in Munich. Porsche says it points the way to a zero-emissions successor for its popular 911 Carrera Cup racing car – the basis for numerous one-make championships in Europe and further afield for over 30 years.
However, it's thought the concept could also point the way to a new electric road car from Porsche – potentially a zero-emissions version of the 718 Cayman coupe and 718 Boxster convertible. Speaking after Porsche's annual results conference in March 2021, Porsche CEO Oliver Blume said a decision had yet to be made on whether the next-generation Cayman and Boxster – expected to arrive in 2023 – will be fully electric.
"There is an opportunity that we'll do the 718 electric, but we're still in a concept period, where we haven't decided yet," he explained. "To go electric now we need future battery evolution. We will wait a couple of months more before we decide which concept we will use. But I think there is a positive potential to do this, and when we do the 718 electric it should be driven like a 911 and all the other sports cars."
A new Boxster and Cayman are sure to arrive, however – whether they end up being electric or combustion-engined. "We'll continue with the model range of the 718," Blume added. "That is clear. If it's combustion engine or electric isn't decided yet."
Under the metal, the Mission R has twin electric motors generating a maximum power output of 1,073bhp in 'qualifying mode', as well as an 80kWh battery. Acceleration from 0-62mph takes less than 2.5 seconds, while top speed is 186mph. Thanks to 900-volt electrics allowing for a maximum charging speed of 340kW, it can be topped up from 5% battery capacity to 80% in just 15 minutes of being plugged in.
Speaking to our sister title Auto Express at the launch of the Porsche Taycan electric four-door back in autumn 2019, the company's deputy chairman Lutz Meschke said: "In the sports-car segment we have to think about a pure electric car. An [electric] 911 will be too difficult. But for the 718 I think that it would be a very good step for the future and it would be on a completely new platform that we can discuss and share with other brands."
He added: "A pure-electric sports car would not only be important for China, but also Europe and US markets, as sports cars are the heart of our brands and we cannot sit only on SUV cars. We have to do something in the direction of our sports cars and I think the 718 is the right direction." Porsche intends for 50% of its sales to be made up of pure-electric cars by 2025 and has already said the next-generation Macan SUV will be pure electric.
Best electric motorbikes 2021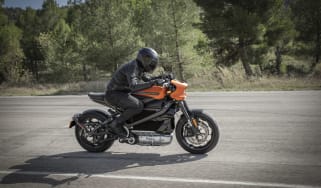 Best electric motorbikes 2021
More and more brands are getting in on the electric motorcycle action. Here's our pick of what's out there right now...
How much is the Benefit-in-Kind company-car tax on an electric car?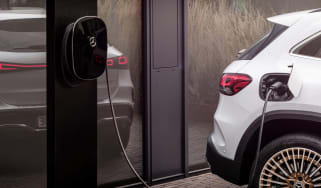 How much is the Benefit-in-Kind company-car tax on an electric car?
The company-car tax, or BiK rate, on electric cars is 1% during the 2021/22 financial year and will rise to just 2% in 2022/23, making a zero-emission…
Top 12 best Motability hybrid cars 2021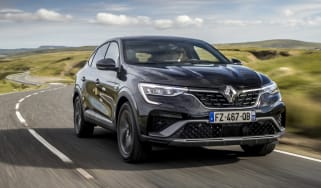 Top 12 best Motability hybrid cars 2021
Mild, full and plug-in hybrids are all now offered on the Motability scheme, for those who are looking to reduce fuel consumption and emissions but ca…