Polestar 2 Arctic Circle concept transforms EV into ice racer
The Swedish brand's engineering team has produced a special one-off version of the Polestar 2, inspired by winter rally cars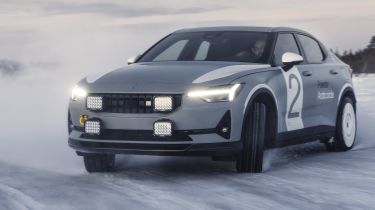 Polestar has revealed a one-off 'Arctic Circle' concept version of its Polestar 2 electric car, with adaptations inspired by ice racing and winter rallying. It was created by the brand's chief chassis engineer Joakim Rydholm, using a Polestar 2 Long Range dual-motor with the Performance Pack fitted as the base vehicle.
Changes made include a 30mm increase in ride height over the standard car, along with power and torque bumped up to 350kW and 680Nm respectively. The Arctic Circle also runs on custom-made 19-inch studded winter tyres, each embedded with nearly 500 tiny metal studs to ensure grip on frozen surfaces.
In addition, its springs are 30% softer than the productions car's, and it sports specially developed Öhlins dampers. Front and rear strut braces have been fitted to increase rigidity and make the 2's steering more responsive, while there's also a  launch-control system, a carbon-fibre snow shovel and a recovery strap.
On the outside, the Arctic Circle is set apart from standard Polestars by 19-inch OZ Racing rally wheels, quad LED front lights and a matte grey/white colour scheme. Inside, there are Recaro bucket seats finished in charcoal upholstery with gold branding, while the front bumper gets a carbon-fibre protective plate
Rydholm said of the project: "I wanted to have more fun than usual with this car – really being able to push it in terms of performance and handling in a winter environment like a frozen lake. The balance and predictability we achieved with the raised ride height and specialised tyres are particularly noticeable when you enter a bend completely sideways, with a bigger-than-usual smile on your face, and in total control."
Anyone hoping to share in Rydholm's fun will be disappointed, however. According to Polestar, the Arctic Circle is strictly "a one-time-only showpiece and will not be put into production" – much like the prototype high-performance Polestar 2 that appeared at the 2021 Goodwood Festival of Speed.
There are several new Polestar models to look forward to in the near future, though, such as the Polestar 3 large SUV and Polestar 5 flagship luxury four-door. The Polestar 1 plug-in hybrid coupe, meanwhile, has now ceased production.
Polestar 2 now with 395-mile range and faster charging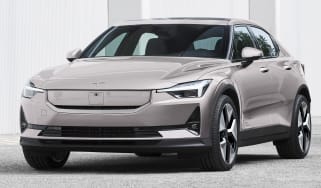 Polestar 2 now with 395-mile range and faster charging
BMW i4 facelift to topple Tesla with huge range and tech upgrades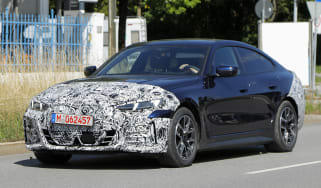 BMW i4 facelift to topple Tesla with huge range and tech upgrades
An updated version of the BMW i4 has been spotted testing, likely sporting a longer range and the latest technology
We've had a ride in the new electric MG Cyberster and it's NOT what we first thought…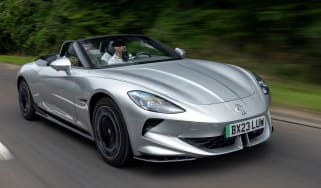 We've had a ride in the new electric MG Cyberster and it's NOT what we first thought…
The MG Cyberster is due to go on sale next year with up to 536bhp and scissor doors – and we've already had a ride in it