New Nissan finance deal combines vehicle and wallbox charger installation costs into one payment
Nissan Leaf and e-NV200 van customers can now combine their HP/PCP finance and wallbox charger installation into one monthly payment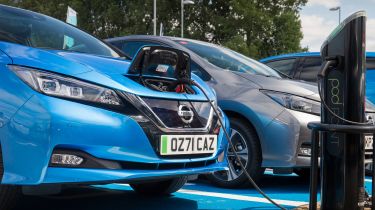 Nissan has launched a new one-stop finance deal for its Leaf hatchback and the e-NV200 van, designed to make the transition to electric power more convenient for the brand's customers.
The package combines the monthly payments for the chosen vehicle, as well as the price of a new 7kW home wallbox charger and the cost of a standard installation. It'll be offered by Nissan dealerships as part of three or four-year HP (Hire Purchase) or PCP (Personal Contract Purchase) finance agreements.
You get a choice of two wallbox units, either from Pod Point (pictured below) or E.ON, both of which are eligible for the £350 OZEV grant. Fully recharging the 62kWh battery in the top-of-the-range Nissan Leaf e+ from one of these chargers will take around 10 hours.
Frank Oldfield, Nissan's Energy Services Manager, said: "Wherever possible, we want to try and reduce the complexity for customers new to electric motoring and make their transition to zero emissions motoring as easy as possible.
"With this Nissan finance package, you can secure a fantastic electric car, choose from a range of 7kW chargers, and have it efficiently installed at home, all for one single monthly payment."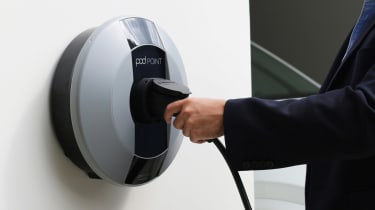 That means, at 0% representative APR, customers will make 36 monthly payments of £255.86 for an entry-level 40kWh Nissan Leaf Acenta and a 7kW untethered wallbox, plus the installation. That's after a customer deposit of £4,951, with an annual mileage of 8,000 miles and optional final payment of £13,019.52.
The Leaf and the e-NV200 are currently the only zero-emission models in Nissan's line-up, however, they will soon be joined by the Ariya SUV – a rival for Skoda Enyaq iV and Volkswagen ID.4, as well as the forthcoming Renault Megane E-TECH Electric.
The e-NV200 will also soon be replaced by the recently unveiled Townstar, which is based on the same platform as the Renault Kangoo E-TECH and Mercedes eCitan. The electric Townstar gets a 44kWh battery for a claimed range of 177 miles – a significant increase on the e-NV200's official figure of 124 miles.
Top 10 cheapest electric cars 2023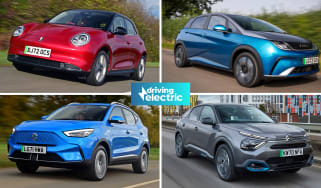 Top 10 cheapest electric cars 2023
Top 10 best used electric cars 2023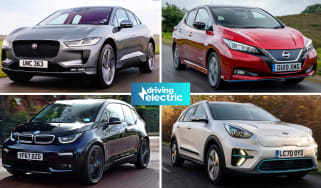 Top 10 best used electric cars 2023
New Nissan Townstar electric van is cheaper than a Citroen e-Berlingo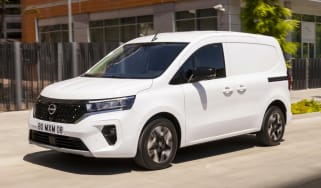 New Nissan Townstar electric van is cheaper than a Citroen e-Berlingo
New Fisker Ocean Sport washes up in the UK: £36k for a 288-mile range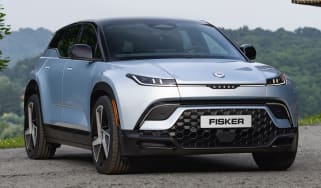 New Fisker Ocean Sport washes up in the UK: £36k for a 288-mile range
American EV startup Fisker has just launched its entry-level Ocean SUV in the UK, with a range of up to 288 miles
First contact: facelifted Kia EV6 will look even more like a UFO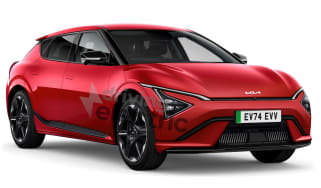 First contact: facelifted Kia EV6 will look even more like a UFO
Kia is readying an update for the EV6 crossover, which is set to include a new face and tech from the larger EV9
Big price cut: Electric Renault Megane prices slashed in time for Christmas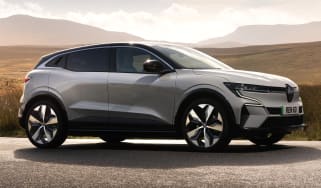 Big price cut: Electric Renault Megane prices slashed in time for Christmas
Renault Megane E-Tech gets a price drop of up to £3,500, bringing the starting price to just £34,495