Nissan IMk electric concept revealed
New electric Nissan IMk concept car previews future technologies and design language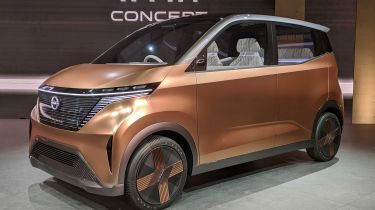 Nissan has revealed its new IMk concept car at the Tokyo Motor Show, offering a glimpse of design features and autonomous driving systems that could appear on its vehicles in the future.
Billed as the 'ultimate urban commuter', the IMk concept is built on a brand-new platform for electric vehicles that Nissan could use for rivals to the Honda e and electric Fiat 500 in the near future.
The concept features a single electric motor and advanced ProPilot driver assistance systems that can cope with "hands-off single-lane driving". Meanwhile, a Remote Park feature lets the IMk can find itself a parking space after dropping its occupants off at their destination, returning later at the tap of a smartphone.
Drivers can use their smartphones to authenticate their identity, allowing the IMk to automatically adjust seating positions, interior lighting and climate control to each user's preferred setting.
Based on the 'Timeless Japanese Futurism' design philosophy, the exterior is typical of an electric car in many ways: the wheels are pushed to the corners of the chassis to improve passenger space, while front grille is closed off. A combination of flat, aerodynamic wheels and cameras replacing traditional door mirrors help to reduce drag and increase range.
Inside, Nissan says the IMk's interior represents "a new type of 'room' that exudes the nature of a cafe or lounge". Aside from the starter button and driving mode shifter, there are no physical buttons: instead, the car's functions are controlled by a variety of touch-sensitive surfaces.
Driving information – such as speed and sat-nav directions – appear to hover in mid-air thanks to a holographic display system, which also includes an avatar feature to communicate with passengers.
Nissan says the IMk concept should be relaxing as well as convenient, with the dimpled texture of the bench seat giving "the impression of sitting on a cloud". At 3,434mm long, 1,512mm wide and 1,644mm high, the IMk concept isn't copiously spacious, but according to Nissan's executive design director Satoru Tai, that isn't the point. 
"We could have kept all the surfaces inside the IMk's cabin flat, which would have equated to more physical space," he explained. "The IMk was never about being roomier than a traditional small car. It was about being an upscale, stylish partner that gives occupants a chic, elegant space to enjoy".
When the IMk isn't in use, Nissan says it can integrate with a home energy system – a process known as vehicle-to-grid charging – by using any spare energy in the battery to help meet domestic electricity needs.
In January 2019, Nissan unveiled its IMs electric sports-car concept at the Detroit Motor Show. Later in the year, it added a new e+ variant to its Nissan Leaf line-up, introducing a 62kWh battery with up to 239 miles of range.
Nissan and EDF launch commercial V2G service for fleets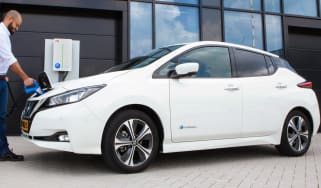 Nissan and EDF launch commercial V2G service for fleets
New Nissan electric van: e-NV200 replacement confirmed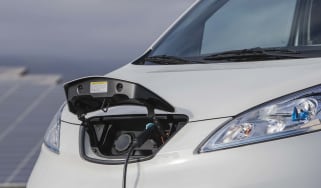 New Nissan electric van: e-NV200 replacement confirmed
Top 10 best plug-in hybrid SUVs 2021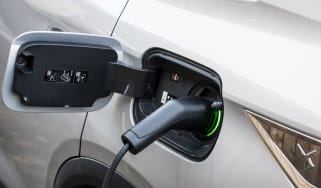 Top 10 best plug-in hybrid SUVs 2021
The finest plug-in hybrid SUVs offer low running costs, enough electric range for daily use and excellent practicality. These are the best plug-in hyb…
Top 10 longest range electric cars 2021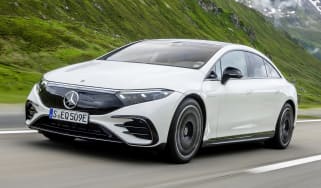 Top 10 longest range electric cars 2021
Avoid range anxiety by choosing one of these: the longest-range electric cars you can buy in the UK right now
Top 10 best plug-in hybrid cars 2021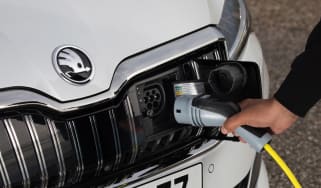 Top 10 best plug-in hybrid cars 2021
Plug-in hybrid cars are great for keeping fuel and company-car tax bills low. Here are the best ones to buy in the UK right now