Nissan confirms electric Micra successor is on the way
Nissan has announced a fully electric successor to its Micra supermini, which will be built in France and share technology with the upcoming new Renault 5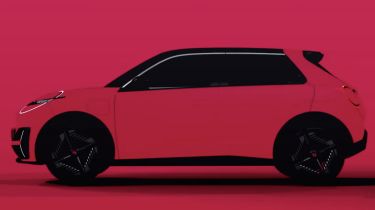 Nissan has confirmed it'll launch a new small electric car as a successor to its longstanding Micra supermini. The as-yet-unnamed model is being developed in collaboration with the brand's alliance partner Renault. It'll use the same technology as the already announced electric Renault 5 and be built at a factory in France.
Currently in its fifth generation, the Micra has seen its sales in Europe drop significantly in recent years, falling from more than 86,000 in 2017 to less than 40,000 in Covid-hit 2020. In addition, if the recently proposed Euro 7 emissions regulations are adopted, the cost of developing small combustion-engined cars to comply with them are expected to make it harder than ever to turn a profit selling cars of that size.
Speaking to DrivingElectric in October 2021 about the "the entry point to the line-up", Nissan's European boss Guillaume Cartier remarked: "The key point is to say, 'How can we offer something, potentially with the alliance, that will lure people to enter into the Nissan brand, and then enjoy going model by model?' That's the one that we are considering. That's exactly the question that we have to solve."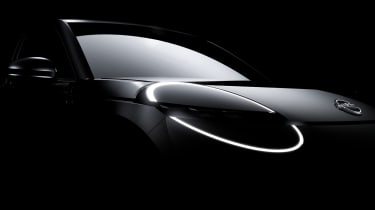 That question has now been answered with confirmation of the 'electric Micra' (above). Nissan's chief operating officer Ashwani Gupta said of the decision: "This all-new model will be designed by Nissan and engineered and manufactured by Renault using our common platform, maximising the use of alliance assets while maintaining its Nissan-ness.
"This is a great example of the Alliance's 'smart differentiation' approach. Succeeding our iconic Micra, I'm sure this new model will provide further excitement to our customers in Europe."
The new Renault 5 is set to arrive in 2024 and could cost from as little as £17,500. No definite on-sale date or indicative price for the new small Nissan has been mentioned, but it's likely to arrive around the same time and sell for a similar amount.
New Nissan Townstar electric van is cheaper than a Citroen e-Berlingo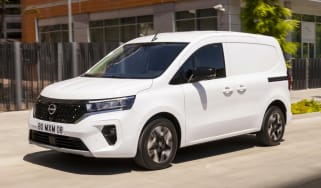 New Nissan Townstar electric van is cheaper than a Citroen e-Berlingo
New electric vans arriving in 2023 and beyond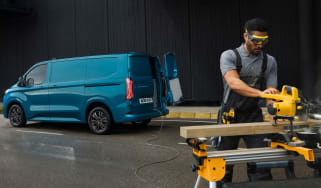 New electric vans arriving in 2023 and beyond
Electric Renault 5: prices, 2024 launch date and teaser images of the MINI Cooper rival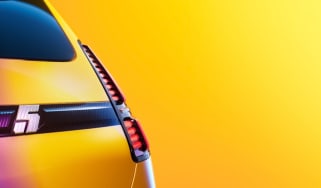 Electric Renault 5: prices, 2024 launch date and teaser images of the MINI Cooper rival
New official teaser pictures for Renault's electric supermini confirm the 5's reveal in February 2024
Big price cut: Electric Renault Megane prices slashed in time for Christmas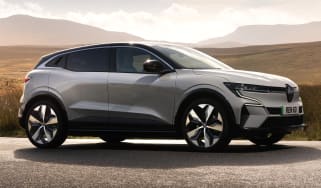 Big price cut: Electric Renault Megane prices slashed in time for Christmas
Renault Megane E-Tech gets a price drop of up to £3,500, bringing the starting price to just £34,495