Gridserve Electric Forecourt: Gatwick and Norwich locations next to open
Gridserve has announced Gatwick and Norwich as the next two 'Electric Forecourt' locations, following on from the inaugural site in Braintree, Essex
Gridserve has confirmed Gatwick Airport and Norwich as the locations for its next two 'Electric Forecourt' charging hubs to open in the UK. Construction is underway at the sites, which are due to become operational in April 2022 (Norwich) and autumn 2022 (Gatwick).
Located on the Ring Road South approach to the airport's South Terminal and next to the M23 motorway, the Gatwick site (pictured above) will enable 36 EVs to charge simultaneously. Multiple charging connectors will cater for all types of electric cars. There'll be a cafe, lounge, supermarket and children's play area.
Speaking about the site, Gridserve CEO Toddington Harper said: "Gatwick isn't just an airport, it's an ecosystem of commuters, travellers, staff, taxi drivers, car-rental companies, local residents and businesses, all culminating in a transport hub that hosts tens of millions of drivers every single year.
"The Gatwick Electric Forecourt will give these drivers and businesses the confidence to switch away from petrol and diesel cars, making electric journeys to and from one of the country's most important transport hubs straightforward and sustainable."
Planning permission has also been granted for further Electric Forecourts in Uckfield, Gateshead, Plymouth and Bromborough, while work is underway to secure permission for an additional 30 sites in the near future. By 2025, Gridserve is planning to have a total of 100 Electric Forecourts in operation around the UK. Each of will feature a range of retail outlets, including WH Smith, Costa, Post Office and the grocery Booths.
Separate to the Electric Forecourts, Gridserve is also proceeding with the modernisation of the Electric Highway charging network, which it acquired from former owner Ecotricity in mid-2021. You can read more about the Electric Highway in our guide.
Gridserve Electric Forecourt Braintree
Gridserve's first Electric Forecourt in Braintree, Essex, opened to the public on the morning of 7 December 2020, offering simultaneous charging for 30 vehicles, plus a building with food outlets, shops and an electric vehicle education centre. It has chargers supplied by ABB, comprising 12 350kW CCS units, 12 90kW CCS and CHAdeMO units and six 22kW Type 2 units. Customers are charged 24p per kilowatt-hour (kWh) for charging. In addition, there are six Tesla Superchargers. 
Customers aren't required to have an account, and the Electric Forecourt has been designed to be as simple to use as possible. You plug in, tap your contactless card, smartwatch or phone on the card reader mounted on each point and drive away once you've finished charging. In time, Gridserve will roll out an app, while membership options could drive down the cost per kWh further. Gridserve will also roll out 'plug and charge' technology. Once set up, this will allow chargers and vehicles to recognise each other, meaning charging costs will be debited automatically from the user's account.
Above the shops sits an education centre and a lounge with free wi-fi, bookable meeting pods and a wellness centre, featuring exercise bikes that can generate electricity that's fed back to the chargers. While the chargers are available 24 hours a day, the retail units and meeting rooms are open from 6am to 10pm.
The Braintree site, which is around 17 miles from the M11 and Stansted Airport and a similar distance from Colchester and Chelmsford, has been net-carbon-neutral from the start. Gridserve has acquired a 10MWp (megawatt peak) solar farm with a six-megawatt battery near Flitwick, Bedfordshire, which provide net-zero-carbon energy. In addition, there are 200KWp (kilowatt peak) solar panels on the Braintree site.
Many of these panels, which feature photovoltaic cells on both sides to maximise the amount of energy generated, form shelters above the main rows of chargers. Each Electric Forecourt will be futureproof, allowing Gridserve to add more chargers and adapt to a changing market. Its on-site energy storage can even supply power equivalent to 24,000 miles of charging in the event of a power outage.
New 2022 Cupra Born electric car: prices, specs and details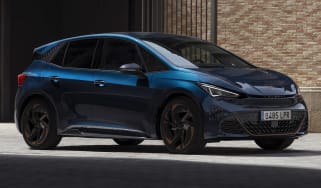 New 2022 Cupra Born electric car: prices, specs and details
Cupra's first electric car, and sister model to Volkswagen's ID.3, can cover up to 335 miles on a charge and do 0-62mph in under seven seconds; prices…
Where can I buy hydrogen and where is my nearest hydrogen filling station?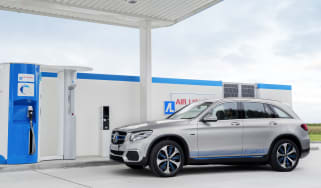 Where can I buy hydrogen and where is my nearest hydrogen filling station?
A guide to where you can find UK hydrogen fuel stations for filling up a hydrogen fuel-cell car
New 2022 Volkswagen ID.5 and ID.5 GTX: prices, spec and details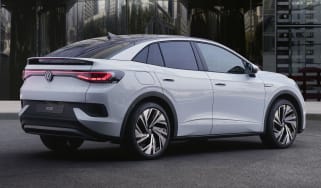 New 2022 Volkswagen ID.5 and ID.5 GTX: prices, spec and details
The coupe version of the ID.4 can cover up to 313 miles on a charge and is available in high-performance GTX guise from launch; prices start from £50,…