Kerbside charger launched by start-up Connected Kerb
UK start-up Connected Kerb launches its first kerb-embedded charger in Southwark; aims for nationwide roll-out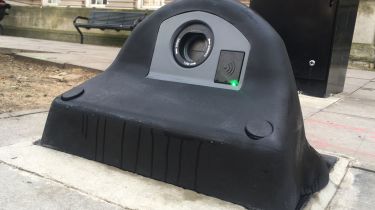 British start-up Connected Kerb has unveiled its first kerbside electric-car charger in the London Borough of Southwark, with plans to expand across the capital and the country.
The firm has designed two solutions that house Type 2 charging sockets: an 'Armadillo' unit that sits alongside residential parking bays (above), and a 'Gecko' box that can be retrofitted to lamp-posts and other existing street features (gallery below).
The chargers are capable of charging speeds of 3-7kW, with the focus on long-stay parking where rapid charging wouldn't be required.
At those speeds, a Nissan Leaf with a 40kWh battery would take between six and 13 hours to charge fully from empty.
"We are delighted to announce the launch of our first kerbside charging and connectivity deployment," said Paul Ayres, COO of Connected Kerb. "We're on the precipice of the electric-vehicle revolution; it's an inevitability.
"I am confident the stellar team involved in Connected Kerb, combined with the companies we're collaborating with and our nationwide rollout strategy, will deliver the transformation required to change the landscape of sustainable motoring in the UK and beyond."
As well as acting as public charging points, Connected Kerb's chargers provide wi-fi access to electric-car drivers, with fibre broadband speeds of up to 1GB/s. Each unit is also future-proofed and ready for 5G mobile connectivity, as and when such speeds become commercially available.
The chargers are considered 'smart'; meaning they're capable of communicating with in-car apps. They can also be fitted with sensors that can monitor everything from air quality to road temperature, and this added functionality could be key for the business.
"The money isn't really in the power," explained Steve Richardson, Connected Kerb's head of innovation. "The money is more likely going to be in the data.
"A lot of charging companies have to install their infrastructure, put in their hardware, and then hope that somebody starts using it," he continued. "Because we're many more things than just a charging company, we can offset some of the costs.
By installing a charger, data sensor and broadband hub rolled into one package, the firm hopes to earn money in several ways at once. Local authorities could, for example, purchase road temperature information to help make gritting roads more efficient, while partners like Virgin Media could use opportunities to offer broadband in areas that wouldn't otherwise be upgraded.
Connected Kerb is yet to decide on a pricing structure for charging, with membership and pay-as-you-go models being considered. "What we're finding is every council we speak to wants different things," said Richardson.
The cheapest charging unit costs £300, and installation costs vary from street to street. Chargers should take no more than three days to install, and the recyclable materials used mean that each location can easily be converted to accommodate wireless induction charging, should that technology take off in the coming years.
Connected Kerb won the Mayor of London's Award for Urban Innovation in 2018, and it's aiming for 'capital-wide' roll-out following the launch in Southwark.
Working with multiple local authorities, Connected Kerb also has plans to expand across the UK, believing it can contribute to the Government's 'Road to Zero' plan to slash CO2 emissions.
"I believe that technology can solve some of the biggest challenges faced by London today," said deputy mayor for business, Rajesh Agrawal. "Thousands of Londoners every year die early because of poor air quality in London. This is unacceptable.
"The Mayor is clear that London's toxic air is a health emergency and encouraging more Londoners to switch dirtier diesels to cleaner vehicles, including electric vehicles, is critical in tackling it. He is working closely with boroughs and businesses on delivering the charging infrastructure Londoners need and this exciting new initiative delivered by Connected Kerb and Southwark Council is a welcome addition."
Southwark Council is building a reputation for encouraging innovative charging solutions. Back in October, the first of 50 char.gy lamp-post chargers went live in the borough.
Where can I buy hydrogen and where is my nearest hydrogen filling station?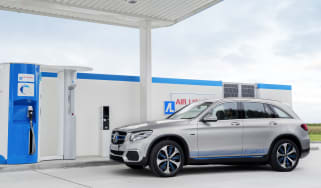 Where can I buy hydrogen and where is my nearest hydrogen filling station?
A guide to where you can find UK hydrogen fuel stations for filling up a hydrogen fuel-cell car
Can solar panels charge an electric car?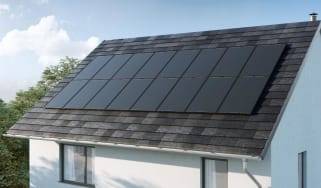 Can solar panels charge an electric car?
Charging your electric car with solar panels is a great way to save money in the long run. We explain why...
Why owners love the Mitsubishi Outlander PHEV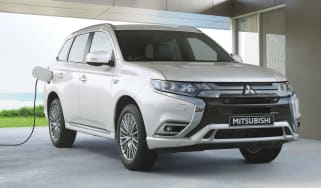 Why owners love the Mitsubishi Outlander PHEV
Thinking of switching to a plug-in hybrid? Plenty of owners we surveyed can vouch for the Mitsubishi Outlander PHEV