Connected Kerb launches project to install EV chargers in rural areas
UK company Connected Kerb will install 40 chargers around Kent to provide better access to electric-car chargers in less urban areas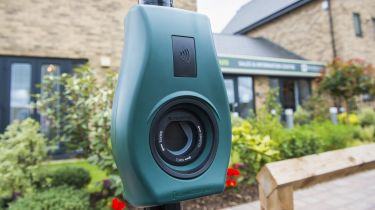 A total of 40 electric-car chargers will be installed in 20 sites across Kent that are currently underserved by chargers. British company Connected Kerb believes this will be a blueprint for similar projects to bring chargers to more communities in the UK. The first chargers are going online this May, located in Chartham, Ditton, Swanley Civic Centre, Swanscombe Leisure Centre, Ingress Park and Walmer, as well as the Turner Gallery in Margate.
Chris Pateman-Jones, CEO of Connected Kerb, said of the project: "Nobody should be left behind by the EV revolution because of where they live. Access to charging infrastructure is one of the biggest barriers to the uptake of EVs," said Pateman-Jones. "Although demand for chargers is higher in dense urban areas, the lack of infrastructure in out-of-town communities leaves people concerned about switching to EVs. It is vital that access to public charging is equitable across the entire country and we bring an end to the EV charging postcode lottery."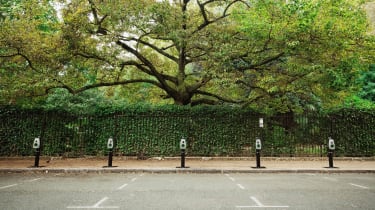 Currently, over 30% of the UK's public charging network is located in London, which equates to 63 public chargers per 100,000 people. In comparison, Gravesham, Kent, has just 3.7 chargers per 100,000 people.
The project is said to be the first of its kind and aims to bring greater access to chargers for less urban communities. All income from the Connect Kerb chargers goes to the local community or will be used to support the rollout and maintenance of more chargers. The 40 chargers going online in May represent the first phase of the project, with 12 more locations being evaluated as part of phase two. 
The wall-mounted 'Limpet' chargers that will be installed are capable of up to 7kW charging speeds, while the 'Gecko' chargers (above) will be capable of speeds up to 22kW. While the Geckos can be retrofitted to lamp-posts and other existing street features as opposed to a wall, both use a Type 2 connector for compatibility with most electric cars.
As well as acting as public charging points, Connected Kerb's chargers provide wi-fi access to electric-car drivers, with fibre broadband speeds of up to 1GB/s. Each unit is also future-proofed and ready for 5G mobile connectivity, as and when such speeds become available outside of the select areas they currently are. 
The chargers are considered 'smart', meaning they're capable of communicating with in-car apps. They can also be fitted with sensors that can monitor everything from air quality and road temperature to parking-bay occupancy and power demand forecasting.
This added functionality is key for making a business case for installing these charges in more rural areas. Local authorities could, for example, purchase road-temperature information to help make gritting roads more efficient, while broadband providers could use these chargers as an opportunity to offer broadband in areas that wouldn't otherwise be upgraded.
Connect Kerb installed its first kerbside 'Armadillo' chargers, which sit alongside residential parking bays, in Southwark, London in 2019. Since then, the company has worked with several other local authorities, including Coventry, Bedford, and Swindon Borough Council.
Top 10 best plug-in hybrid SUVs 2021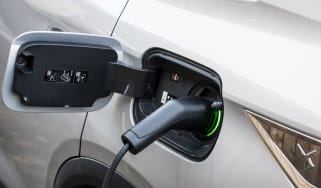 Top 10 best plug-in hybrid SUVs 2021
The finest plug-in hybrid SUVs offer low running costs, enough electric range for daily use and excellent practicality. These are the best plug-in hyb…
Top 10 longest range electric cars 2021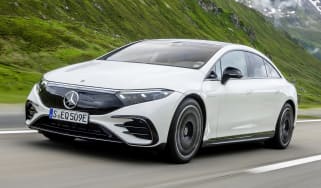 Top 10 longest range electric cars 2021
Avoid range anxiety by choosing one of these: the longest-range electric cars you can buy in the UK right now
Top 10 best plug-in hybrid cars 2021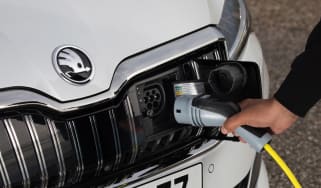 Top 10 best plug-in hybrid cars 2021
Plug-in hybrid cars are great for keeping fuel and company-car tax bills low. Here are the best ones to buy in the UK right now