Volkswagen ID.7 Tourer is the sensible electric estate we've been waiting for
The estate version of the ID.7 saloon gets a 545-litre boot and a range possibly in excess of 400 miles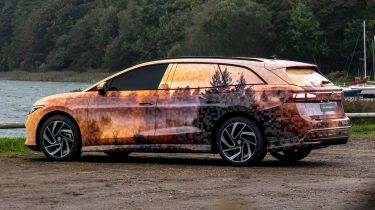 Electric-car buyers looking for a zero-emissions estate car currently have two options: the cheap-but-not-all-too-cheerful MG5, or the ludicrously fast and expensive Porsche Taycan Sport Turismo. Another option will soon be available, though, as Volkswagen has teased a practical estate version of its ID.7 Tesla Model 3 rival, set to arrive in 2024.
Dubbed the Volkswagen ID.7 Tourer, this new model is essentially the roadgoing version of the ID. Space Vizzion concept car from a few years ago. It'll sit alongside the regular saloon ID.7 model, as well as in parallel to the new hybrid-powered Passat Estate in the Volkswagen line-up.
Despite the camouflage concealing the ID.7 Tourer in Volkswagen's teaser image, it's clear to see that the electric estate shares many of its design traits with its more rakish saloon counterpart. As is commonplace in the car industry right now, the ID.7 Tourer will get LED light bars front and rear, as well as plenty of smooth bodywork to improve efficiency and range.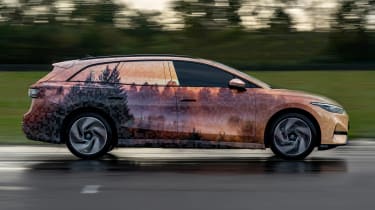 Speaking of range, the standard Volkswagen ID.7 is supposedly capable of up to 435 miles on the WLTP tests. Given the Tourer's more practical form, we don't expect it to be quite able to match that figure, although Volkswagen has said that it's only 0.01Cd less aerodynamically efficient than its slipperier saloon sibling.
We anticipate the Tourer to share the regular ID.7's duo of powertrains, which will include from launch a 77kWh, 282bhp base 'Pro' model, as well as a 'Pro S' car with a larger 82kWh battery pack for an even greater range. 
The biggest differences will come inside, as while the estate will get the same 15-inch touchscreen and discreet digital instrument cluster as the saloon, it should be much more spacious in the rear. Volkswagen already quotes a boot capacity of 545 litres, which is almost certainly more than the still-to-be-confirmed capacity of the saloon. This can be expanded to 1,714 litres by folding the rear seats down, while Volkswagen has already stated a long wheelbase (the distance between the front and rear wheels) pays dividends in terms of rear passenger space.
As mentioned, the Volkswagen ID.7 Tourer will go on sale in 2024, with the full reveal expected before the end of this year. Pricing is yet to be announced, but given we expect the regular ID.7 to start from close to £50,000 when it goes on sale, it's likely the larger estate will incur a slight premium on that figure when it eventually arrives in showrooms.
Top 10 best electric family cars 2023/2024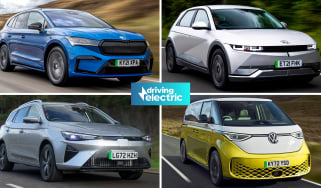 Top 10 best electric family cars 2023/2024
New Volkswagen ID.7 brings the fight to the Tesla Model 3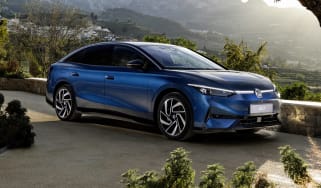 New Volkswagen ID.7 brings the fight to the Tesla Model 3
DrivingElectric Awards 2024: the winners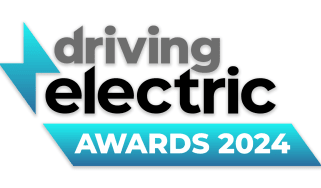 DrivingElectric Awards 2024: the winners
We celebrate the very best products in the EV world
Tesla Cybertruck: pricing and specs for Elon Musk's electric pickup truck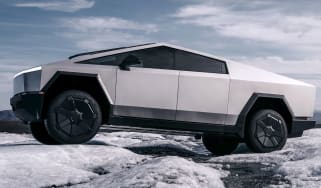 Tesla Cybertruck: pricing and specs for Elon Musk's electric pickup truck
The Tesla pickup truck is now on sale, with a range of up to 340 miles and a starting price of just over $60,000