Jimny Cricket! Wait till you see Suzuki's first electric SUV…
Suzuki has unveiled its eVX concept car which previews a 310-mile small electric SUV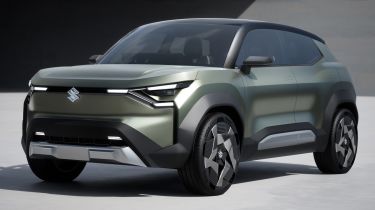 Suzuki is yet to produce an electric car, but things are about to change as the Japanese budget brand has unveiled its eVX concept at the Tokyo Motor Show which points towards an upcoming small electric SUV.
A soon-to-be rival of the Hyundai Kona Electric, MG ZS EV and Jeep Avenger, the production version of the Suzuki eVX is set to arrive before the end of 2025 and will look very much like the concept shown here.
As you can see from the pictures, Suzuki's first electric car will have a similar upright stance to its Jimny compact 4x4, with off-road-inspired body cladding and X-shaped LED headlights. Flush door handles and a tapering roofline should help make the electric Suzuki more efficient, while at the rear the eVX gets a pair of tri-element taillights, as well as fashionable script across the bootlid.
While the exterior of the Suzuki eVX concept is likely to be very close to the car customers will eventually buy, the same can't be said for its futuristic interior. However, we do at least expect some elements to carry over to the production car; a minimalist dashboard wrapped in fabrics could help keep costs low while providing a premium feel, while the eVX could also get a dual-screen, single-panel infotainment system, much like the one fitted to the Kia Niro EV. We don't expect the slightly melted-looking steering wheel to remain, though, nor the paper-thin seats that make those on a Ryanair flight look like comfortable armchairs.
At this stage, very little is known about what will power the Suzuki eVX, although we suspect it could share its underpinnings with the upcoming Toyota bZ3X – the smaller sibling to the bZ4X electric family SUV. What we can say, however, is that Suzuki claims the eVX "realises true Suzuki SUV driving experience by further evolving the electronically-controlled 4x4 technologies" – or, in other words, will be available with a dual-motor, four-wheel drive setup.
The Japanese marque also states that, thanks to a 60kWh battery pack, its eVX SUV will be capable of up to 310 miles on a charge, which is more than almost all of its current rivals, including the facelifted Peugeot E-2008 and the BYD Atto 3.
Pricing for the Suzuki eVX will be revealed closer to when the production car goes on sale, but a starting price of just over £34,000 would maintain Suzuki's current market position as a value-focused alternative to mainstream rivals from Ford, Kia, Skoda and even Volkswagen.
The Kia EV9 is DrivingElectric Car of the Year 2024
The Kia EV9 is DrivingElectric Car of the Year 2024
DrivingElectric Awards 2024: the winners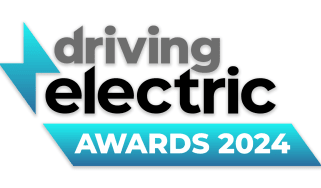 DrivingElectric Awards 2024: the winners
We celebrate the very best products in the EV world
Tesla Cybertruck: pricing and specs for Elon Musk's electric pickup truck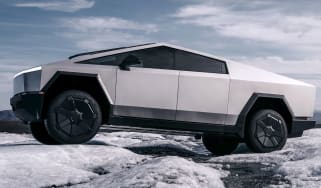 Tesla Cybertruck: pricing and specs for Elon Musk's electric pickup truck
The Tesla pickup truck is now on sale, with a range of up to 340 miles and a starting price of just over $60,000