Kia EV3 will be an affordable electric SUV for the city
Kia has unveiled an all-new concept car that previews its next model: an affordable electric crossover set to arrive in 2024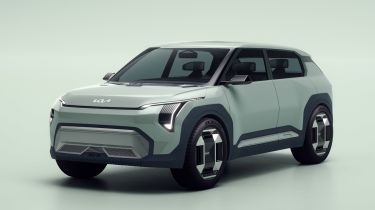 Kia has just revealed an all-new concept car dubbed the EV3, which previews an upcoming affordable electric SUV, similar in size to the Jeep Avenger and Peugeot E-2008.
Chinese manufacturers such as MG and BYD are currently winning the race to build the most affordable EV, with the production version of the Volkswagen ID.2all concept not due until at least 2025.
The Kia EV3 could be coming much sooner, however; inside sources suggest we could see the road-ready car go on sale towards the end of next year starting from under £30,000.
So what can we expect? Well, the new car is thought to sit on a modified version of the same E-GMP platform that currently underpins the likes of the Kia EV6, as well as the forthcoming Kia EV5 family SUV.
The EV3 will be much smaller than those cars, though we expect top models to get batteries as large as 77.4kWh, to allow for a range in excess of 300 miles. Base models, on the other hand, are likely to use a smaller 58kWh setup in order to keep costs as low as possible. Even so, the cheapest Kia EV3s are expected to boast a range of well over 200 miles.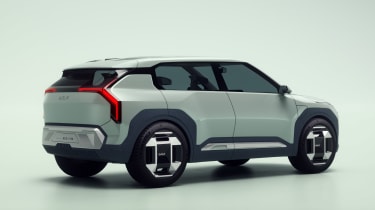 Kia's design team appear to have watched a lot of Blade Runner recently, with the brand's most recent models all sporting striking cyberpunk-esque designs. The Kia EV3 Concept is no different in this regard and we expect the production model to stay true to the car we see here. It will get all the necessaries like door handles, windscreen wipers and full-sized door mirrors, though.
On the inside, the Kia EV3 Concept gets the same rectangular steering wheel found in the pre-production version of the seven-seater Kia EV9 SUV. While we don't expect this to remain when the EV3 goes on sale, buyers can expect the car to get the latest version of Kia's dual-screen infotainment system. Kia also says the EV3 Concept's interior and dashboard are upholstered in 'sustainable fibres' – something that'll no doubt also be the case when the road car makes it to market.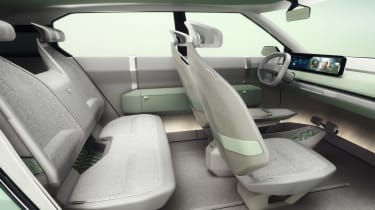 As mentioned, the Kia EV3 is expected to go on sale next year, with prices starting potentially under £30,000 This would put it amongst the cheapest electric cars you can buy, with top models likely pushing the £36k mark. 
The arrival of the EV3 will shortly be followed up by the aforementioned EV5 family SUV, as well as by the new Kia EV4 saloon – a rival to the Tesla Model 3 – that's expected to break cover in production form sometime in 2025.
The Kia EV9 is DrivingElectric Car of the Year 2024
The Kia EV9 is DrivingElectric Car of the Year 2024
New Ora 03: naming strategy killed the Funky Cat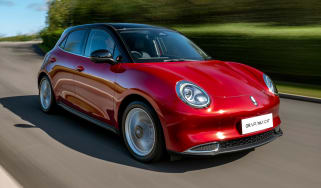 New Ora 03: naming strategy killed the Funky Cat
DrivingElectric Awards 2024: the winners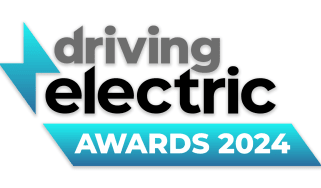 DrivingElectric Awards 2024: the winners
We celebrate the very best products in the EV world
Tesla Cybertruck: pricing and specs for Elon Musk's electric pickup truck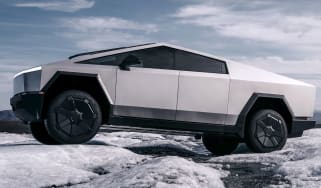 Tesla Cybertruck: pricing and specs for Elon Musk's electric pickup truck
The Tesla pickup truck is now on sale, with a range of up to 340 miles and a starting price of just over $60,000