Skoda Enyaq iV updated for 2023 model year
Skoda introduces infotainment upgrades and new option packs to its electric SUV, one of Europe's most-popular EVs last year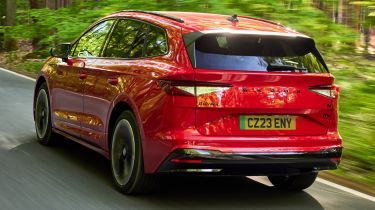 The Skoda Enyaq iV has been given a selection of updates for the 2023 model year, with new infotainment functions, improvements to the battery management system, and a new choice of options. The car is available to order now.
Skoda has now given us more details about the updates. All new Enyaq and Enyaq Coupes feature the latest 'ME3' infotainment software, while existing owners can have the update done at a dealership. The upgrade is free, but Skoda estimates the process will take around five hours.
Most future updates will happen over-the-air, which should keep your car's maps and functions current without the need to go to a dealership.
Separately, the car's Remote Access feature is now standard for three years, letting you see where you've parked and remotely start charging, among other things. Skoda says there have been slight visual updates to the navigation, heating and head-up display, designed to make the user experience smoother. There are new graphics, for example, while the rear-view camera has a higher contrast ratio to make it clearer.
The software in the battery management system has also been tweaked. Enyaq models now offer a battery care mode, which limits charging capacity to 80% during the next charging session to preserve the life of the battery – although this can be overturned if you wish.
New Enyaqs get faster charging speeds than before (120kW for the 60 models and 135kW for 80 versions), and these are unlocked in the update for existing owners. However, if your car was originally limited to 50kW, you'll need to have ticked the upgraded DC charging option when you bought the car to benefit from the update. If not, then 50kW remains your maximum charging rate.
Prices start from £38,480 for the newly reinstated 60 model. The 80, with its bigger battery, costs from £42,435, and the 80 SportLine Plus begins at £48,415. Adding four-wheel drive to the SportLine Plus costs nearly £3,000.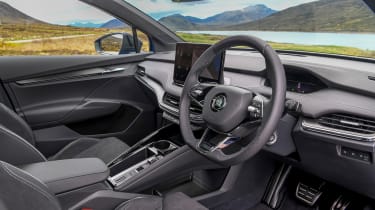 When ordering your car, there is now a new choice of option packs, called Clever, Plus, Advance and Maxx. Clever and Plus are standard on the Enyaq SportLine Plus, and are available on cheaper versions for extra cost. Clever costs £2,755 and includes a wide range of features such as heated seats, adaptive cruise control, wireless phone charging, blind-spot monitoring and sunblinds for the rear windows.
Plus costs £4,830 and, on top of the Clever pack, adds a powered tailgate, upgraded 'Matrix LED' headlights, a powered driver's seat and Skoda's Travel Assist driver aids.
Picking Advanced costs around £7,000, and includes all of the above plus a head-up display, an illuminated grille, heated rear seats and a Canton sound system. If you want an Enyaq that's overflowing with features, the £9,375 Maxx trim gets a massaging driver's seat, adaptive sports suspension, parking assistance, an all-round-view camera and rear side airbags.
Other standalone options include a panoramic sunroof, a heat pump, a universal charger and a towbar.
Check out the best electric SUVs and the best 4WD electric cars.
Top 10 best small electric SUVs 2023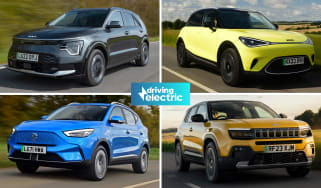 Top 10 best small electric SUVs 2023
Has the UK given up on EVs? New government 'Plan for Drivers' says no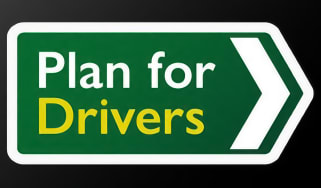 Has the UK given up on EVs? New government 'Plan for Drivers' says no
Electric BMW iX2 is set to take the kidney grille to the next level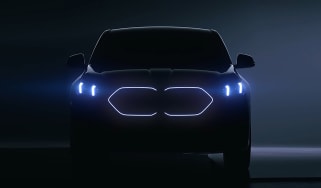 Electric BMW iX2 is set to take the kidney grille to the next level
We've had a ride in the new electric MG Cyberster and it's NOT what we first thought…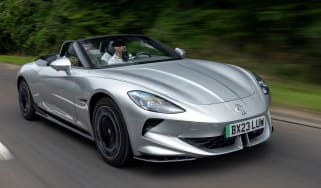 We've had a ride in the new electric MG Cyberster and it's NOT what we first thought…
The MG Cyberster is due to go on sale next year with up to 536bhp and scissor doors – and we've already had a ride in it
Has the UK given up on EVs? New government 'Plan for Drivers' says no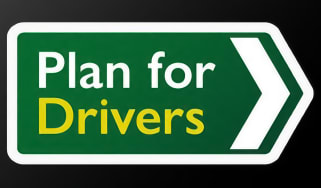 Has the UK given up on EVs? New government 'Plan for Drivers' says no
UK government has announced a new 30-point manifesto which, in part, focuses on electrifying Britain's roads