Have your say in the 2022 DrivingElectric Awards!
The 2022 DrivingElectric Awards winners will be announced on 14 December – and just like before, there are two reader categories where YOU decide who wins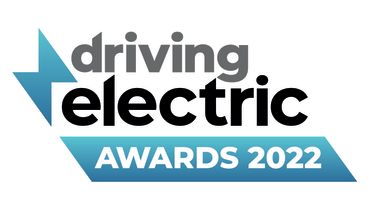 It's almost time for the 2022 DrivingElectric Awards. As in previous years, we'll be naming the top electric and hybrid cars and vans on sale in the UK, in a wide variety of categories.
Our expert panel of judges have driven thousand of miles in all of the latest models this year, and soon we'll be crunching the numbers and arguing our cases to decide which ones truly stand out and are really worth spending your money on.
But we're keen to get the views of you, our readers, too. That's why two of the categories announced on the day will have been decided by your votes – which you can place by clicking here.
Firstly, we want you to tell us what has been your favourite electric car launched in the last 12 months? There are many candidates, including premium luxury models like the BMW iX and Porsche Taycan Cross Turismo, as well as more affordable offerings like the revised MG ZS EV and Vauxhall Mokka-e, which promise to bring electric motoring 'to the masses'.
Then, we want to know which of the many electric cars on the way in 2022 and beyond you're most excited about. From reimagined classics like the Renault 5 and Volkswagen ID.Buzz, to newcomers like the ORA CAT and Polestar 3, as well as appealing family cars like the Nissan Ariya, Renault Megane E-TECH and Toyota bZ4X, it promises to be a truly game-changing year for zero-emissions motoring.
So don't delay – check out the full shortlists in each category, and get your answers in now, by clicking here to complete the survey. And bookmark 14 December in your diary to find out the full list of winners, right here on DrivingElectric.com and across our social channels.
UK electric-car grant reinstated until March 2023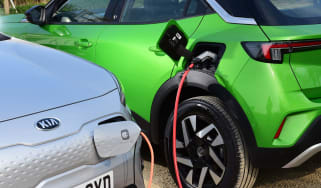 UK electric-car grant reinstated until March 2023
The Plug-in Car Grant (PiCG) was axed back in June 2022, but will now apply to orders placed until 31 March 2023
Top 10 best electric cars 2022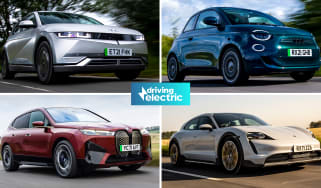 Top 10 best electric cars 2022
Here, we run through our favourite new electric cars that you can buy right now in the UK…
Top 10 best plug-in hybrid SUVs 2022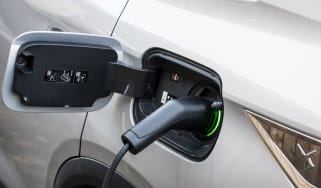 Top 10 best plug-in hybrid SUVs 2022
The finest plug-in hybrid SUVs offer low running costs, enough electric range for daily use and excellent practicality. These are the best plug-in hyb…