OPINION: Slashing electric-car grant is a kick in the teeth for buyers and the industry
The government has cut the plug-in car grant; our man thinks it's the wrong move for the UK's drive towards net zero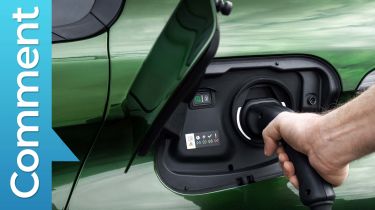 The UK government has slashed the incentives available to electric-car buyers, just months after announcing a ban on petrol and diesel cars would be brought forward to 2030. The plug-in car grant (PiCG) has been reduced from a maximum of £3,000 to a maximum of £2,500, with the threshold for qualifying cars cut from £50,000 to just £35,000.
On the face of it, some may argue the lesser grant won't affect those with the financial means to consider a car worth upwards of £35k. But to look at this in terms of outright list price is more than a little naive; the overwhelming majority of private buyers pay monthly – most often using manufacturer-incentivised PCP finance.
These quashed incentives mean that a car like the recently updated Hyundai Kona Electric – which in all but the most basic trim level costs north of £35,000 – will cost the average new-car buyer around £80 extra per month, practically wiping out the potential monthly savings of switching from petrol to electric power in the process.
Mike Hawes, chief executive of the Society of Motor Manufacturers and Traders (SMMT), said: "The decision to slash the Plug-in Car Grant and Van & Truck Grant is the wrong move at the wrong time."
Indeed, with dealers and showrooms still closed to the public due to coronavirus restrictions, and UK new-car registrations posting their worst February for over 50 years, we need to be encouraging the uptake of new cars – especially those with zero tailpipe emissions.
But, as electric cars continue to cost a more than their petrol and diesel equivalents, by effectively adding £3,000 – or circa £80/month – to the cost of a new EV, the government's proposals come as an almighty kick in the teeth not only for consumers, but for the UK automotive industry as a whole.
Worse still, in this month's Budget, the government announced yet another freeze of fuel duty. Surely a few pence on fuel would offset the reduced PiCG, maintaining the stimulus and encouraging the uptake of electric vehicles? At odds with the government's target to hit net zero carbon by 2050, this move also significantly interrupts any plans to eliminate petrol and diesel cars from sale by 2030.
In a statement released today, Hawes said: "This sends the wrong message to the consumer, especially private customers, and to an industry challenged to meet the Government's ambition to be a world leader in the transition to zero emission mobility."
Hear, hear, Mr Hawes.
MINI Cooper Electric: pricing and specs for British-built electric supermini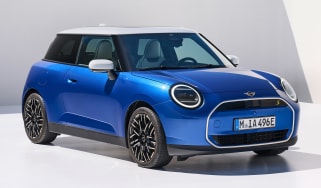 MINI Cooper Electric: pricing and specs for British-built electric supermini
MINI's latest electric hatchback introduces a revolutionary interior design, as well as larger batteries to provide a 250-mile range
DrivingElectric Awards 2024: the winners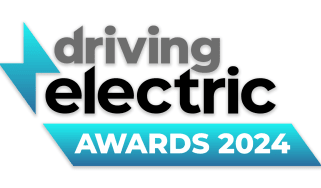 DrivingElectric Awards 2024: the winners
We celebrate the very best products in the EV world
The Kia EV9 is DrivingElectric Car of the Year 2024
The Kia EV9 is DrivingElectric Car of the Year 2024
Kia's new electric flagship wins big at DrivingElectric's annual awards ceremony