Electric car incentives and subsidies: 2020 scrappage scheme ruled out
Reports suggested a new electric-car scrappage scheme was to be announced in July 2020, but the government has now officially ruled it out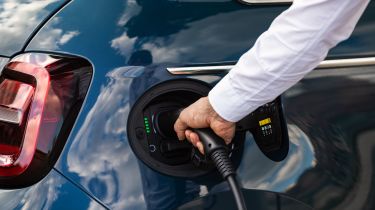 A government-backed scrappage scheme to promote the uptake of electric and hybrid cars in the wake of the coronavirus crisis has been officially ruled out. Speaking to our sister title Auto Express, a spokesperson commented: "We have no current plans to change the existing incentives or to introduce a scrappage scheme. We are committed to building a greener transport system and reducing carbon emissions to reach our goal of net zero by 2050."
The possibility of a new scrappage scheme for 2020 was originally reported by the Daily Telegraph; it said the Prime Minister could have announced the scheme in early July in a speech where he and the Chancellor, Rishi Sunak, will set out their agenda for the UK's post-pandemic economic recovery.
Earlier in June, the Department for Transport, told Auto Express: "We're committed to reducing carbon emissions across our transport sector and reaching our goal of net zero by 2050. The Government is considering the long-term future of incentives for zero-emission vehicles alongside our consultation on bringing forward the end to the sale of new petrol and diesel cars and vans."
The UK hasn't had an official government-backed car scrappage scheme since 2009, although manufacturers have from time to time offered their own scrappage incentives to buyers, in order to get older and more polluting vehicles off the road and boost sales of new cars.
Other electric-car incentives and subsidies in the UK
In addition to the £3,000 plug-in grant taken off the purchase price of new fully electric cars, there are a number of other savings and benefits aimed at encouraging UK motorists into electric or plug-in hybrid vehicles. The government will contribute up to £350 towards the cost of purchasing and installing a wallbox for faster charging of your electric car at home – although some manufacturers offer these for free with the purchase of an electric car.
Fully electric, zero-emissions cars are exempt from VED (Vehicle Excise Duty, or road tax), while hybrids (both plug-in and non-plug-in) benefit from a £10 discount on the regular annual VED rate of £150.
There are even bigger savings to be had in the area of company-car tax: those running a zero-emissions company car pay no Benefit-in-Kind (BiK) at all during the 2020/21 financial year, and the rate rises to just 1% and 2% respectively for 2021/22 and 2022/23.
The BiK rating for plug-in hybrids depends on their pure-electric driving range; many popular models fall into the 30-39 mile band, which sees them liable for BiK at 10% – a big saving on the typical rates of 20% or more for diesel and petrol cars.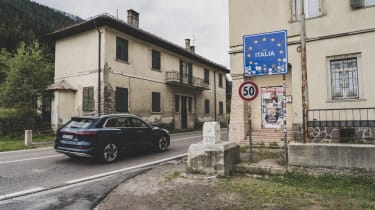 Electric car incentives and subsidies around Europe
Norway leads the European market when it comes to electric-car take-up, but interestingly doesn't offer direct list-price subsidies to buyers. Instead, the government doesn't charge purchase tax or VAT on electric cars, as well as discounting road tax by between 75 and 90% and company-car tax by 50%. There are also at least 50% discounts on road tolls, ferry tickets and parking charges for electric-car drivers.
Elsewhere in Scandinavia, Finnish buyers can receive up to €2,000 (around £1,780) off the cost of a new electric car, as long as the list price of the car does not exceed €50,000, while the government runs scrappage schemes every couple of years. Sweden gives buyers up to €6,000 (capped at 25% of the car's value) towards the purchase of electric and plug-in hybrid cars.
Partnership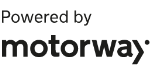 Need to sell your car?
Find your best offer from over 5,000+ dealers. It's that easy.
In Belgium, the government covers 30% of the purchase price of an electric car, up to a maximum of €4,000 in the Dutch-speaking province of Flanders and €3,500 in the French-speaking province of Wallonia. France, meanwhile, gives buyers a grant of up to €6,000 on cars emitting less than 20g/km of CO2, and up to €5,000 for scrapping a pre-2001 diesel or pre-1997 petrol car when buying a new or used electric or plug-in hybrid car.
Italy subsidises the purchase of cars emitting less than 20g/km by €4,000, and 21-70g/km by €1,500. Enhanced subsidies of €6,000 and €2,500 respectively apply when an older car (complying with the Euro 1, 2, 3 or 4 emissions standards) is traded in and scrapped at the same time. Spain runs a scrappage scheme giving buyers €5,500 towards the purchase of an electric car, when scrapping a petrol or diesel car that's more than 10 years old.
Germany announced an expansion of its electric-car subsidy scheme in June 2020, as part of efforts to jump-start the country's hugely important automotive industry after the coronavirus lockdown. Electric cars priced at under €40,000 get a total subsidy of €9,000 – made up of €6,000 coming from the federal government and €3,000 from the manufacturer. Germany is also guaranteeing zero road tax for electric cars until 2030. A smaller subsidy of €6,750 applies to plug-in hybrid cars.
In the neighbouring Netherlands, the government announced in early June 2020 that a €4,000 subsidy would be put in place for purchases of new electric cars with a minimum range of 120 kilometres (75 miles) and a list price of between €12,000 and €45,000. Buyers of used electric cars in the country will get a €2,000 subsidy. The programme is set to run until 2025.
Greece announced in June 2020 that it aims for one in three new vehicles sold there to be electric by 2030. Electric cars and vans get a subsidy of 15% of the purchase price, with a higher subsidy of 25% if the vehicle is to be used as a taxi. Parking charges for electric vehicles have been waived for two years and all new buildings are required to incorporate charging infrastructure.
BMW i4 facelift to topple Tesla with huge range and tech upgrades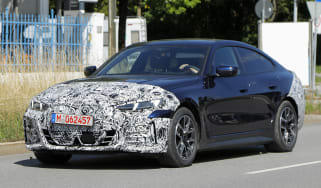 BMW i4 facelift to topple Tesla with huge range and tech upgrades
An updated version of the BMW i4 has been spotted testing, likely sporting a longer range and the latest technology
Electric BMW iX2 is set to take the kidney grille to the next level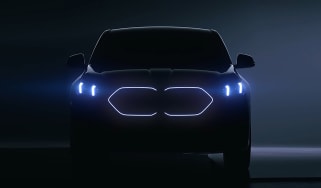 Electric BMW iX2 is set to take the kidney grille to the next level
BMW has teased the highly-rumoured iX2 coupe-SUV, which has been revealed to get enlarged illuminated kidney grilles