Opinion: the UK government has done the right thing with the plug-in car grant
Reducing the grant to £3,000 and excluding more expensive cars makes a lot of sense for encouraging mainstream take-up of electric cars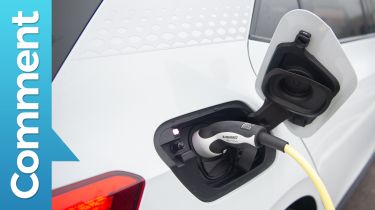 As of Thursday 12 March, the UK plug-in car grant has changed. Announced in the March 2020 budget, the government has reduced the grant by £500 to £3,000, and excluded cars costing more than £50,000.
I absolutely think that this is the right thing to do, since it keeps the grant in place until at least April 2023. Of course, I'd love for the grant to remain at £3,500 and go on forever, but it has always been a limited pot of funds that ultimately the government must use elsewhere when electric cars become established in the mainstream.
And that 'mainstream' aspect is the key to why I think the changes are right for the motorist, the electric car and the government's coffers. Without wishing to sound alarmingly communist, I don't believe that someone buying a £70,000 Audi e-tron or Jaguar I-Pace needs, or will be swayed by, an additional £3,000 saving. But if you're considering a £25,000-£35,000 car, it's a huge chunk of the cost that can usefully reduce monthly payments or purchase price.
It can reduce a battery-powered car's total ownership costs down to be more in line with, or even lower than, those of an equivalent efficient petrol car. And it's these buyers – the ones who are debating whether to buy a Peugeot 208 PureTech petrol or Peugeot e-208 electric, or considering a Renault ZOE instead of a Renault Clio  – that the government and the automotive industry need to persuade into a battery car.
These are the real mainstream buyers, who have the power to accelerate the uptake of battery cars still further. Plus, the decision to remove the £320 'premium' road-tax surcharge for pure electric cars over £40,000 will go some way to offsetting the withdrawal of the grant for cars costing £50,000 and up.
Plus, that leaves the significant number of pure-electric cars falling between £40,000 and £50,000 marks with no premium road tax and a £3,000, making cars like the Tesla Model 3 look even more tempting.
With a £500m investment in the charging infrastructure also announced, the government really has done all the right things here. And let's face it, that makes for a welcome and refreshing change.
New Fisker Ocean Sport washes up in the UK: £36k for a 288-mile range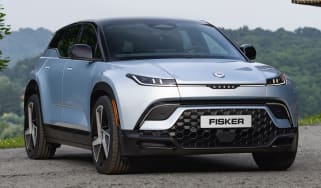 New Fisker Ocean Sport washes up in the UK: £36k for a 288-mile range
American EV startup Fisker has just launched its entry-level Ocean SUV in the UK, with a range of up to 288 miles
First contact: facelifted Kia EV6 will look even more like a UFO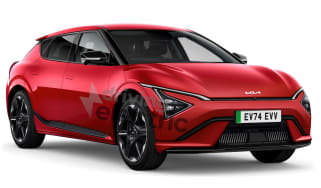 First contact: facelifted Kia EV6 will look even more like a UFO
Kia is readying an update for the EV6 crossover, which is set to include a new face and tech from the larger EV9
Big price cut: Electric Renault Megane prices slashed in time for Christmas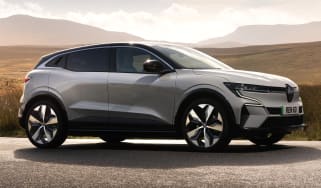 Big price cut: Electric Renault Megane prices slashed in time for Christmas
Renault Megane E-Tech gets a price drop of up to £3,500, bringing the starting price to just £34,495