Green number-plate scheme begins
New and used zero-emissions vehicles can now display a green number-plate as part of the government's Road to Zero plan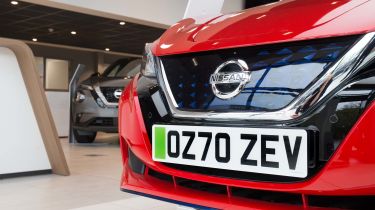 From today (8 December 2020), all newly registered and existing electric cars in the UK are eligible to wear a green flash on their number-plate to help distinguish them from internal-combustion-engined vehicles.
Of the three possible number-plate designs discussed last year, the final version features a simple green flash down the left-hand side – similar to those already used for country flags and EU badges. UK transport secretary Grant Shapps announced the idea earlier in the year as part of wider plans to drive a "green economic recovery" in the wake of the coronavirus pandemic. 
The new number-plates are intended to make it easier to identify zero-emission vehicles, "helping local authorities design and put in place new policies to incentivise people to own and drive them". Shapps said: "A green recovery is key to helping us achieve our net-zero carbon commitments while also promoting economic growth. Green number plates could unlock a number of incentives for drivers and increase awareness of cleaner vehicles on our roads, showing people that a greener transport future is within our grasp."
The Department for Transport (DfT) believes the measure will allow local authorities to quickly identify 'clean' cars, making exclusion areas like London's Ultra Low Emission Zone (ULEZ) easier to police. In future, drivers could also benefit from reduced parking rates in some areas or perhaps access to bus lanes.
Green number-plates and 'The Road to Zero'
The idea of green number plates is part of the DfT's 'Road to Zero' strategy, which set out the Government's ambition to see ultra-low-emissions vehicles form at least half of all car sales by 2030. Currently, on average, around 1% of newly registered vehicles are fully electric.
The Road to Zero plan is inspired by a similar scheme in Ontario, Canada, where drivers of clean vehicles have free access to toll lanes, among other perks. This has led to an increase in electric-vehicle registrations, raising hopes that similar results can be achieved in the UK.
However, not all parties are convinced green plates are a good idea. When the consultation period was first announced, Nicholas Lyes, head of roads policy at the RAC, said: "While the sentiment seems right, there are question marks as to whether drivers would see this as a badge of honour or alternatively it could foster resentment among existing drivers of petrol and diesel vehicles."
The president of the AA, Edmund King, also cast doubt on green number plates, saying: "While some will see it as a 'plate of honour', drivers should be given the option of adding them to their vehicle. Other incentives, such as cheaper parking, will help, but reinstating the grant for hybrids would also encourage those not ready to go for the full EV."
In addition, the Government has pledged £12m through the Office for Low Emission Vehicles (OLEV) for research into zero-emission vehicles and vehicle charging technology. A total of £10m will be put aside for a Zero-Emission Vehicle Innovation Competition, with the remaining £2m provided for small and medium-sized businesses to "support their research into zero-emission vehicles in areas such as battery technology, which could be used by major vehicle manufacturers in future electric vehicle production."
Partnership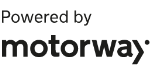 Need to sell your car?
Find your best offer from over 5,000+ dealers. It's that easy.
Presently, the government's plug-in car grant takes up to £3,000 off the price of a vehicle costing less than £50,000, which also emits less than 50g/km of CO2 and can travel at least 70 miles in pure-electric mode. Another grant contributes up to £350 towards the cost of installing a wallbox charging unit at home.
Volvo EX30 electric SUV undercuts Vauxhall Mokka Electric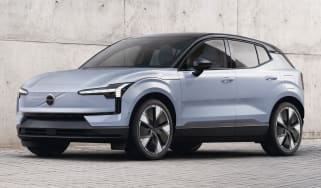 Volvo EX30 electric SUV undercuts Vauxhall Mokka Electric
Volvo has revealed its smallest electric car which boasts a range of up to 298 miles
New electric cars coming in 2023 and beyond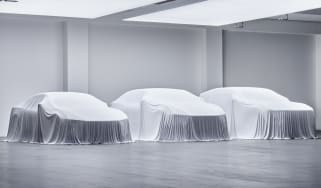 New electric cars coming in 2023 and beyond
With electric cars making up an ever-increasing proportion of sales, the industry is working flat out to launch new models – here's what's on the way …
Peugeot e-2008 facelift is now on sale with more electric range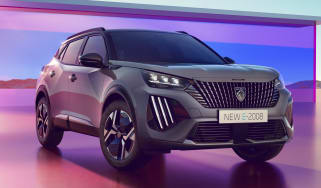 Peugeot e-2008 facelift is now on sale with more electric range
The updated e-2008 SUV gets a refreshed look and a 252-mile range