Rimac C_Two electric hypercar heading to Salon Privé
The electric Rimac C_Two hypercar will be shown at Salon Privé in September, ahead of deliveries starting in 2020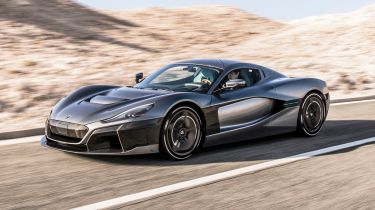 The electric Rimac C-Two hypercar – set to be one of the fastest cars ever made when it arrives in 2020 – will be shown at Blenheim Palace's Salon Privé on 5 September.
First revealed at the Geneva Motor Show in March, the Rimac C-Two uses four electric motors to produce a combined 1,887bhp.
With 2,300Nm of torque, acceleration is stunning: 0-60mph takes just 1.85 seconds and the car will do 0-186mph in 11.8 seconds. Top speed is given as 258mph.
Despite being built almost entirely from carbon-fibre, the C_Two weighs around 1,900kg. Much of this can be attributed to the 120kWh battery, which is expected to return some 400 miles of range on a single charge.
Rimac hasn't revealed a price for the C_Two, although it's likely to dwarf the £880,000 figure attached to the car's predecessor, the Concept_One.
"We are very excited to be back at Salon Privé, celebrating automotive history and bringing a taste of the future," said Mate Rimac, founder and CEO of Rimac Automobili. "2012, when Rimac Concept_One – the world's first all-electric supercar – made its debut at Salon Privé, seems light years away.
"This time around, we will join with our new generation, the Rimac C_Two – the fastest accelerating, most exciting, and most technologically advanced hypercar ever built. We are looking forward to sharing the event with H.R. Owen, our official partner in the UK."
The Rimac C_Two almost entirely sold out within weeks of being announced back in 2018. Prototypes are currently in production, with the first customers set to receive their cars next year.
Rimac – which was founded just a decade ago – has supplied technology to Aston Martin, Koenigsegg and, among others, Automobili Pininfarina, whose forthcoming Battista electric hypercar features a Rimac powertrain.
Recently both Porsche and Hyundai Group – which encompasses Hyundai and Kia – have become minority shareholders in the Croatian firm.
Hyundai and Kia are set to collaborate with Rimac on electric sports cars, following a deal announced in May worth almost £70 million.
Salon Privé will also welcome the Austro Daimler ADR 630 Shooting Grand – a plug-in hybrid capable of delivering 155 miles of zero-emissions range – when the show opens in September.
First contact: facelifted Kia EV6 will look even more like a UFO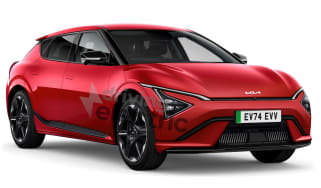 First contact: facelifted Kia EV6 will look even more like a UFO
Kia is readying an update for the EV6 crossover, which is set to include a new face and tech from the larger EV9
New Fisker Ocean Sport washes up in the UK: £36k for a 288-mile range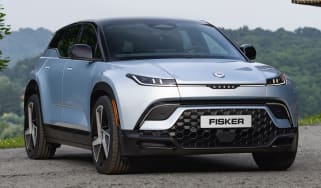 New Fisker Ocean Sport washes up in the UK: £36k for a 288-mile range
American EV startup Fisker has just launched its entry-level Ocean SUV in the UK, with a range of up to 288 miles
New Vauxhall Vivaro Electric is cheaper, yet has more range and tech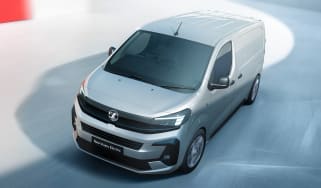 New Vauxhall Vivaro Electric is cheaper, yet has more range and tech
Vauxhall has given its Vivaro Electric panel van a mid-life refresh with a new face and some of the latest tech