Hyundai, Kia and Rimac to collaborate on electric sports cars
€80 million investment in Rimac from Hyundai and Kia will lead to electric and fuel-cell sports cars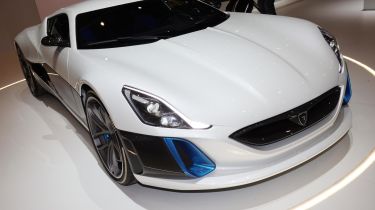 Rimac has announced an €80 million (£69.5 million approx) investment from South Korean carmakers Hyundai and Kia, with Hyundai contributing €64 million (£55.4 million approx) and Kia €16 million (£13.9 million approx).
Hyundai and Kia will also form a technical partnership with the Croatian supercar maker to develop high-performance electric sports cars.
The first fruits of this collaboration will be an electric version of the forthcoming Hyundai 'N' mid-engined sports car, as well as a high-performance fuel-cell electric vehicle.
Commenting on the investment, Euisun Chung, executive vice chairman of Hyundai Motor Group, said: "[Rimac's] startup roots and abundant experience collaborating with automakers combined with technological prowess makes [it] the ideal partner for us."
Mate Rimac, the founder and CEO of Rimac, added: "We are very impressed by the Hyundai Motor Group's vision and prompt and decisive initiative. We believe that this technology partnership will create maximum value for our companies and their customers.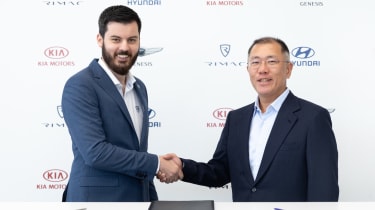 "Rimac is still a young and relatively small but fast-growing company. We see a strong investor and technology partner in Hyundai Motor Group and believe that this collaboration will charge the company's position as a Tier-1 electrification components supplier to the industry."
Rimac was founded in 2009 and is best known for its ultra-fast Concept One supercar, but it has also supplied electrical components to several major carmakers: most notably, it's providing the powertrain for the forthcoming 1,873bhp Pininfarina Battista.
A second model, the C_Two, is on the way in 2020.
Tesla Model 3 facelift will be a double-edged sword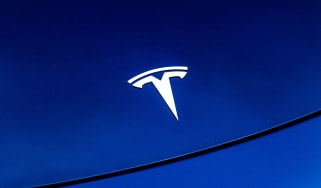 Tesla Model 3 facelift will be a double-edged sword
Tesla's updated EV will have an improved interior, greater range and a more affordable price – as well as one unfortunate drawback
Vauxhall Astra Electric: price, range and video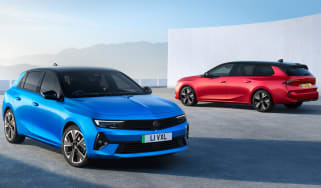 Vauxhall Astra Electric: price, range and video
The new Astra Electric shares its parts with the Peugeot e-308, with first deliveries due soon