Austro Daimler ADR 630 Shooting Grand plug-in hybrid coming to UK
Plug-in hybrid ADR 630 Shooting Grand to deliver 155 miles of zero-emissions range; UK debut set for 5 September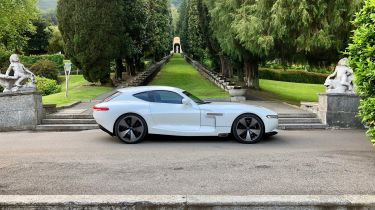 Austrian carmaker Austro Daimler will reveal its ADR 630 Shooting Grand - a plug-in hybrid vehicle (PHEV) - at the Salon Privé car show on 5 September.
The Austro Daimler brand was first established in 1899 and the new car is being touted as an heir to its six-cylinder 'Bergmeister' of 1931.
Based on a Mercedes-AMG GT, the ADR 630 Shooting Grand retains the Merc's three-litre engine and adds a specially developed 'SERIPA Performance Hybrid' system. It consists of three electric motors, each producing 271bhp.
With a total system output of 1,198bhp, the ADR 630 is capable of 0-62mph in 2.5 seconds and has a top speed in excess of 200mph.
A 55kWh battery - unusually large for a PHEV - delivers a zero-emissions, electric-only range of 155 miles, with a maximum charging speed of 150kW giving a theoretical 0-80% top-up time of just over 20 minutes.
With the battery located in the space previously used for the donor car's boot, an aluminium shooting brake body has been constructed in order to give drivers adequate storage space.
The company says the ADR 630's 'double-bubble' roof and rising roofline is inspired by cars of the 1930s, as is the mix of leather and wood materials used to create the interior.
"When we were developing the vehicle, our overriding concern was to capture the spirit of the original Bergmeister and to translate this into the future, just as if the brand never ceased to exist," said project manager, Roland Stagl. "Considering the ethos and values of the brand and acknowledging its position as a true automotive innovator, led us to design the Shooting Grand with what we like to describe as innovation by tradition."
Meanwhile, co-founder and sales director of Salon Privé, David Bagley, said: "The history of the brand and passion of the team behind its design is compelling as are the sheer technological advancements that have been achieved.
"I am sure there will be a lot of interest and activity around the new car when it gets its UK public unveiling at the event on Thursday 5th September."
Prices for the ADR 630 Shooting Grand haven't been announced, although the custom-built vehicle is certain to reach high into six-figure territory.
CO2 emissions are also unknown, but if it were to return 50g/km or less on the official WLTP efficiency test, the ADR 630's zero-emissions range would technically make it eligible for the government's plug-in car grant of £3,500.
It would be the first PHEV in the UK to do so since changes were made to the scheme last year, however cars only qualify once awarded government approval: given that the Shooting Grand will be a low-volume vehicle, it's unlikely the government will deem it worthy of a taxpayer-funded discount.
New Fisker Ocean Sport washes up in the UK: £36k for a 288-mile range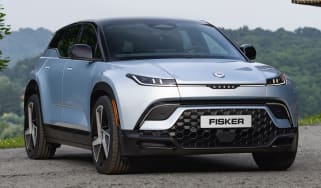 New Fisker Ocean Sport washes up in the UK: £36k for a 288-mile range
American EV startup Fisker has just launched its entry-level Ocean SUV in the UK, with a range of up to 288 miles
First contact: facelifted Kia EV6 will look even more like a UFO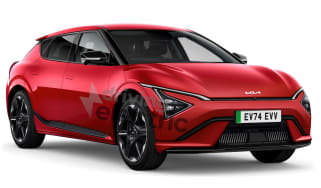 First contact: facelifted Kia EV6 will look even more like a UFO
Kia is readying an update for the EV6 crossover, which is set to include a new face and tech from the larger EV9
Big price cut: Electric Renault Megane prices slashed in time for Christmas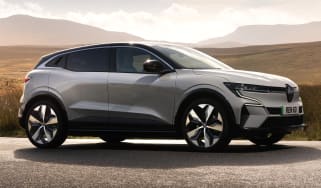 Big price cut: Electric Renault Megane prices slashed in time for Christmas
Renault Megane E-Tech gets a price drop of up to £3,500, bringing the starting price to just £34,495