Citizens Advice calls for customer-focused smart charging
Charity Citizens Advice wants consumers to be put first when new smart charging systems are designed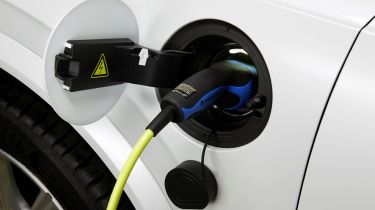 Consumer charity Citizens Advice has called on the electric vehicle and energy industries to put consumers first when developing new methods of smart charging for electric cars.
The charity describes the increasing sales of electric cars as good news for the environment, but a big challenge for the electricity grid. However, National Grid has previously told DrivingElectric that it's not worried by the prospect of over 30 million electric vehicles on UK roads by 2040.
Citizens Advice adds that smart charging schemes, designed to spread out the anticipated electricity demand caused by electric-car charging, need to be convenient and fair for drivers.
Among the methods proposed by these schemes – such as those being developed by UK Power Networks – are lower tariffs for charges completed at times of lower demand, as well as the ability to sell electricity back to the grid through vehicle-to-grid (V2G) schemes.
"Many of these proposed schemes are in their infancy and a long way from being implemented on a wide scale," said Citizens Advice. "If they are to work, consumers' different travel needs and lifestyles should be taken into account from the beginning. And consumer concerns should remain a top priority for firms as they develop these new technologies."
Citizens Advice has come up with a set of recommendations for the industry, using research that examined drivers' attitudes to smart charging schemes. The study included private-car owners with a range of different needs, including those with mobility problems and parents of small children. Small businesses who rely on vehicles, such as taxi firms, were also represented.
The list of recommendations includes a guarantee that smart-charging schemes should promise a minimum level of savings or income from V2G, as well as guaranteeing cars' battery health. Schemes should also be easy to set up and use, as well as being accessible to those who aren't digitally savvy or live in areas with poor mobile or internet service.
Finally, they should be tailored to the needs of people with mobility issues, parents of young children, and those living in remote areas with restricted access to public transport or public charging.
Gillian Guy, the chief executive of Citizens Advice, said: "The electric vehicle market is small, but rapidly expanding. It's also a vital part of the decarbonisation of the whole transport system.
"If the evolution of new charging systems is to be a success, drivers need to be involved and listened to from the start. The potential risks and benefits can be hard for people to assess - particularly if, like most of us, they don't own or have access to an electric vehicle.
"It's also really important that the needs of people with limited budgets or mobility issues are considered and these groups are not left behind."
BMW i4 facelift to topple Tesla with huge range and tech upgrades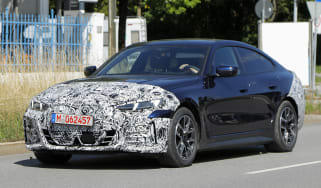 BMW i4 facelift to topple Tesla with huge range and tech upgrades
An updated version of the BMW i4 has been spotted testing, likely sporting a longer range and the latest technology
We've had a ride in the new electric MG Cyberster and it's NOT what we first thought…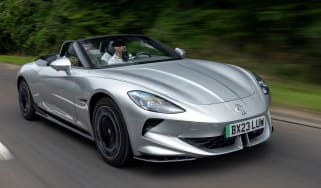 We've had a ride in the new electric MG Cyberster and it's NOT what we first thought…
The MG Cyberster is due to go on sale next year with up to 536bhp and scissor doors – and we've already had a ride in it