UK Power Networks to develop 'smart charging market' for drivers
'Project Shift' will evaluate how smart charging can be offered to consumers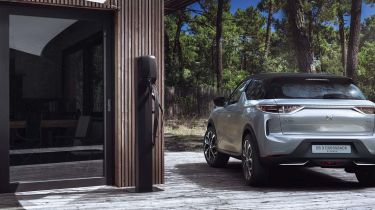 Power network operator UK Power Networks is taking steps to create what it describes as the UK's first 'smart charging market' for electric-car drivers.
It says the market will enable drivers to charge when and where they wish, but also reward those who elect to recharge at times other than the early evening and morning peak hours.
The company notes that recharging a typical electric car on a fast charge uses about as much power as a house at peak times, and that a cluster of cars charging places "significant additional demands" on electricity infrastructure.
It adds that by developing innovative ways of managing the extra demand (such as smart charging), domestic energy bills will be kept lower than if new infrastructure had to be built.
UK Power Networks commissioned independent research on how smart charging can help avoid increases in peak demand. Electricity suppliers, car manufacturers and charging-point operators were all consulted, and UK Power Networks says they all supported smart-charging trials.
The company's head of innovation Ian Cameron said: "Enabling all customers to share in the savings generated by not having to build as much new electricity infrastructure could cut the cost of operating electric vehicles. We believe smart charging will enable us to support the uptake of electric vehicles across our networks at the lowest possible cost to customers."
Cameron added that UK Power Networks had considered installing "failsafe technical network protection technology," but after speaking to the above-mentioned stakeholders, decided to pursue smart-charging instead. "A smart-charging market gives consumers more choice. It's the more challenging approach, but it's also the right thing to do by our customers," he said.
The company's smart-charging research has been named 'Project Shift' and will look at different approaches to the practice, assessing the commercial and technical requirements for offering smart charging to customers.
UK Power Networks has also partnered with Octopus Energy to trial a vehicle-to-grid (V2G) system and Greg Jackson, Octopus' CEO, said: "Results from our Agile Octopus tariff show that you can significantly shift energy consumption behaviour by rewarding customers for charging outside peak times."
The UK Power Networks announcement comes shortly after Western Power Distribution released the results of its 'Electric Nation' project, a large-scale trial that backed smart charging as a way to balance the electricity demand created by car charging.
Separately, the National Grid has told DrivingElectric that it's 'not worried' by the prospect of 36 million electric cars on the UK's roads by 2040.
First contact: facelifted Kia EV6 will look even more like a UFO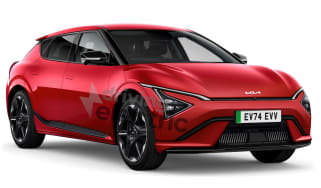 First contact: facelifted Kia EV6 will look even more like a UFO
Kia is readying an update for the EV6 crossover, which is set to include a new face and tech from the larger EV9
New Fisker Ocean Sport washes up in the UK: £36k for a 288-mile range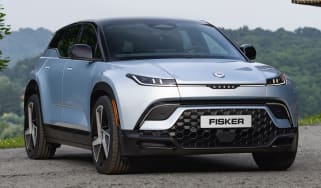 New Fisker Ocean Sport washes up in the UK: £36k for a 288-mile range
American EV startup Fisker has just launched its entry-level Ocean SUV in the UK, with a range of up to 288 miles
New Vauxhall Vivaro Electric is cheaper, yet has more range and tech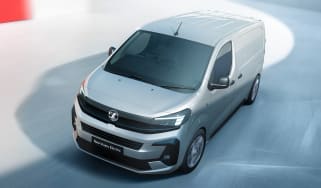 New Vauxhall Vivaro Electric is cheaper, yet has more range and tech
Vauxhall has given its Vivaro Electric panel van a mid-life refresh with a new face and some of the latest tech