RAC unveils 'EV Boost' system to rescue stranded electric cars
Technology co-developed by the RAC can charge electric cars remotely on the roadside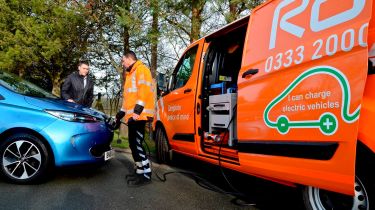 The RAC has revealed its new 'EV Boost' system, capable of providing an emergency charge on the roadside for electric cars that have run out of battery power.
The system uses a generator to top up depleted batteries remotely, giving electric vehicles enough charge to reach the nearest available charging point.
The first six RAC recovery vans to adopt the technology will hit the roads in June, based in London, Birmingham and Manchester initially. The RAC says more will be rolled out in areas with a high rate of call-outs in the future.
"With nothing like it on the market the real challenge was to develop a mobile EV-charger system which is compact and light enough to fit into our normal patrol vehicles without compromising on space," said Chris Millward, head of roadside innovation at the RAC. "So we can still carry all the normal parts and tools to help our patrols continue to fix four out of five vehicles at the roadside."
"Other solutions that are available require valuable van space to be taken up by heavy portable chargers that negatively affect fuel economy and also need to be recharged after use. Our on-demand solution means that the power is always available when needed."
Developed in partnership with automotive engineering firm Original Ltd, the RAC's EV Boost system is compatible with Type 1 and Type 2 chargers, meaning it can come to the aid of virtually every electric vehicle on sale.
Millward added: "The number of electric vehicles on the road will grow rapidly in the next few years, in particular we are seeing increased interest and take-up from business and fleet managers, so it is critical that we have an effective mobile power source for these cars in an emergency giving EV-owners complete peace of mind."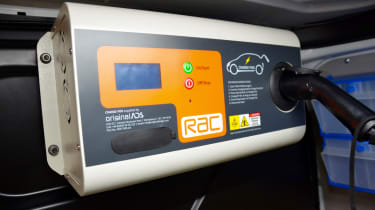 The RAC also hopes its technology will provide peace of mind to drivers with range anxiety: the fear of running out of range before reaching a destination or charging point.
Electric cars usually can't be towed, because doing so can damage the motors. Without a remote charging system - such as the one being adopted by the RAC - a flat-bed truck is normally required to remove depleted electric cars from the roadside.
Best plug-in hybrid SUVs 2021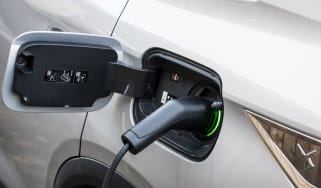 Best plug-in hybrid SUVs 2021
A good plug-in hybrid SUV should combine low running costs with excellent practicality. These are some of the best on sale right now
Best electric SUVs 2021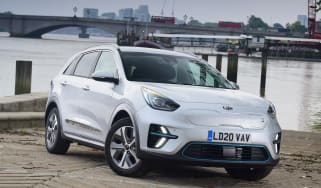 Best electric SUVs 2021
Our selection of the best electric SUVs you can buy features cars that promise to mix style, practicality and rock-bottom running costs
Where can I buy hydrogen and where is my nearest hydrogen filling station?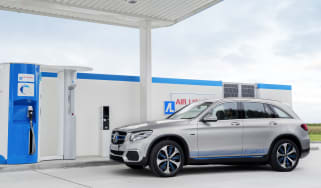 Where can I buy hydrogen and where is my nearest hydrogen filling station?
A guide to where you can find UK hydrogen fuel stations for filling up a hydrogen fuel-cell car